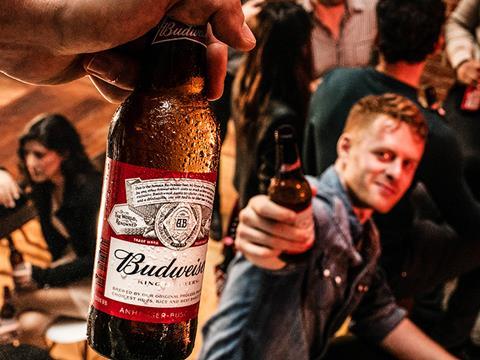 The world's largest brewer Anheuser-Busch InBev has cut its dividend in half and reported weak third-quarter profits hit by slower sales in key markets including Brazil, the US and South Africa (The Financial Times £). Falling beer sales in the United States and Brazil have weighed on profits at Anheuser-Busch Inbev, the world's largest brewer, which cut its dividend in half yesterday (The Times £).
The FT has a cautious outlook on AB InBev as it takes action to reduce its debt pile. Its Lex column writes: "Ever optimistic, AB InBev has not ruled out more acquisitions. But it is hard to see how it can deleverage and fund more acquisitions. Investors should sit this round out." (The Financial Times £)
The world's biggest online retailer disappointed investors with lacklustre sales growth despite its profits rising above $1 billion for the fourth successive quarter. A large part of the reason for investor disappointment was that Amazon does not expect to do as well over the Christmas season as it had hoped (The Times £). A disappointing sales forecast for the Christmas season sent Amazon shares sliding on Thursday night (The BBC).
Pressure is mounting on businessman Luke Johnson as further write-downs threaten to blow another hole in Patisserie Valerie's finances. When the bakery chain last filed accounts, for the year to September 2017, it was carrying £17.7 million of so-called goodwill on its balance sheet which measures the value of the Patisserie Valerie brand name. (The Daily Mail)
Patisserie Valerie is saved but mystery of how it got into sticky mess deepens, writes The Guardian's Nils Pratley. "Making correct disclosures about options is routine stuff. Public companies do all the time. Patisserie, in its now familiar head-scratching manner, merely says it is "seeking to understand" what happened." (The Guardian)
Altria, maker of Marlboro cigarettes, is to stop selling most flavoured vaping products in the US, warning it needed to take "rapid action" in the face of a regulatory crackdown on devices seen as the future for big tobacco (The Financial Times £). The decision follows concerns that "vaping" is becoming increasingly popular with children. The US Food and Drug Administration has launched a campaign against firms marketing e-cigarettes in a way that appeals to under-age users (The BBC).
Sainsbury's has struck a deal to sell clothes by Oasis, the Icelandic-owned fashion retailer, in five supermarkets. (The Times £)
Moody's could downgrade discount chain B&M following its foray into France. The ratings agency said B&M's purchase of French retailer Babou was a major risk because it was heavily funded by debt. (The Daily Mail)
The boss of Debenhams has called on the government to end the "preferential" tax regime for online retailers as the department store said it could close almost a third of its stores, putting about 4,000 jobs at risk. (The Guardian)
Are high taxes killing the British high street, asks the FT? Business rates at the centre of debate over whether retailers face an unfair burden as the levy has been variously described as archaic, unfair and in need of fundamental reform. (The Financial Times £)
Daniel Loeb's activist hedge fund Third Point has filed a lawsuit against Campbell Soup and all of its board members, alleging they sent misleading information to shareholders and withheld some relevant material in the midst of a proxy fight between the two. (The Financial Times £)
Hershey shares were in meltdown mode on Thursday after the candy maker reported a sharp slide in profit margins as it struggled to cope with higher shipping and input costs. (The Financial Times £)
The warm summer and the World Cup helped lift profit at C&C Group. (The Times £)