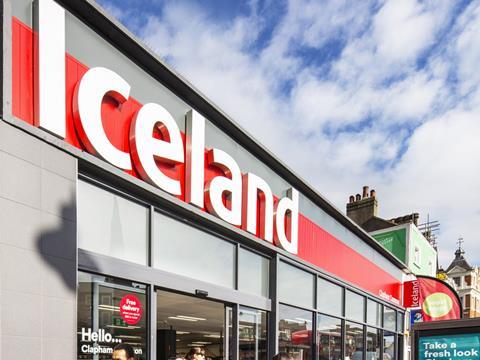 Frozen-food chain Iceland is preparing to axe jobs as it wrestles with a heavy debt pile and tough competition. The supermarket is poised to launch a consultation with staff within weeks ahead of a wave of cuts, with hundreds of management jobs set to go, though frontline roles in stores will not be affected. (The Telegraph)
Private equity firms are circling the company behind Poundland after its South African owner decided to offload it through a flotation or sale. Advent International, which recently bought defence firm Cobham for £4billion, and Switzerland-based Partners Group Holding has approached Steinhoff International about buying its European retail division. (The Daily Mail)
The maker of Dove Soap and Persil could be vulnerable to an activist investor after a bruising sales downgrade drove its shares lower. In a note published ahead of Thursday's full-year results, analysts at Jefferies said Unilever's low valuation was an "invitation to activism". (The Times £)
Nearly 10,000 retail jobs have been lost since the start of this year, according to new research (Sky News). In total, 9,949 jobs have gone, said the Centre for Retail Research, with a further 1,200 jobs are under threat with the collapse of Beales and Hawkin's Bazaar last week (The BBC).
Takeaway.com and Just Eat have delayed plans to list their combined company on the London Stock Exchange by one week after UK competition authorities launched a last-minute investigation into their £6bn merger (The Financial Times £)
One of Just Eat's biggest shareholders has described the competition watchdog's last-minute intervention in the food delivery group's £10 billion merger with Takeaway.com as "shocking and clearly unwarranted" (The Times £).
"Despite the dissent, any investigator worth its salt would probe Just Eat merger", writes Ben Marlow in The Telegraph. "The CMA couldn't simply wave through a deal of this size without properly investigating whether it is in the UK's interests. It is duty bound to look at its impact on consumers, suppliers and rival food outlets." (The Telegraph)
Rémy Cointreau has revealed a much larger than expected fall in sales and declined to reassure investors that it would meet its annual profit forecast — sending shares tumbling the most in more than a decade. (The Financial Times £)
Marston's celebrated strong Christmas trading yesterday, but added that a sharp increase in the national living wage and pub disposals would eat into its full-year profit (The Times £). Marston's warned it could take a £3m hit from a "higher than anticipated" increase to the National Minimum Wage, while bemoaning "challenging" conditions in the pub sector (The Telegraph).
Amazon is set to get millions of pounds in business rates back from a council after a row over one of its warehouses (The Daily Mail). Amazon is to get a multimillion-pound tax rebate after a legal row over the size of one of its warehouses (The BBC).
One of Australia's biggest gambling firms has entered the race to run the National Lottery, as bidding for a new licence moves on to the next round. (The Telegraph)
Cow & Gate and Tesco are recalling 15 types of baby food jars as a precautionary measure owing to fears that some jars may have been tampered with. (The Guardian)
Ocado has backed down in a row over plans to open a major distribution hub next to a primary school. The online grocer faced a backlash from parents who feared that pollution caused by delivery lorries would damage children's health. (The Daily Mail)
PizzaExpress restaurant openings in China have lagged behind an ambitious goal while local, lower-cost competitors have lured customers away. This lacklustre start in China, combined with rising costs and a slowing casual dining market in the UK, left PizzaExpress with a £1.1bn debt pile that has set the scene for a restructuring battle between Hony and other bondholders. (The Financial Times £)
Fever-Tree non-executive director Kevin Havelock has spent £300,000 on 21,600 shares in the tonic drink maker. (The Daily Mail)
Haribo lawyers bear down on alcoholic sweets firm – the multinational confectionery producer says Spanish firm's bear-shaped sweets infringe trademark. (The Guardian)
A fledgling campaign group led by teenagers is calling for traffic light-style front of pack labelling to be made mandatory in the UK. The Bite Back 2030 campaign said progress on improving child health was stalling and that the move would bring the UK in line with other countries. (The Guardian)