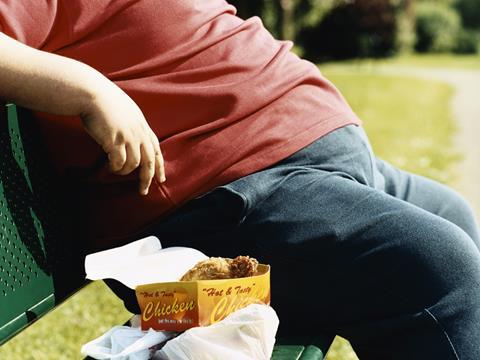 Food manufacturers have attacked Boris Johnson's proposed anti-obesity measures, arguing a key plank of reforms set to be unveiled next week will prove expensive, ineffective and stifle innovation (The Financial Times £). The Institute Of Practitioners In Advertising sent a letter to its members warning them of what this could mean for the sector, describing the government's plans as "draconian" (Sky News).
Boris Johnson is also putting an end to "buy one, get one free" promotions on high-fat products as part of his new "Better Health" campaign (Sky News). GPs will prescribe Weight Watchers diet plans to overweight patients as part of measures to tackle obesity, Boris Johnson said as he urged people to "do their bit" (The Times £).
A government subsidy to offer people 50% off meals in fast food restaurants risks undermining a fledgling anti-obesity campaign, experts have warned, amid growing evidence overweight people would be among those most at risk if coronavirus resurges. (The Guardian)
The UK's economic recovery from the Covid-19 crisis could take 18 months longer than expected with hopes of a V-shaped recovery fading fast, according to a leading economic forecaster (The Guardian). The UK economy may not recover from its Covid-19 contraction until late 2024, influential forecasters say (The Times £). The UK economy will require an extra 18 months to bounce back to the same size it was in 2019, according to experts at the EY Item Club (The Daily Mail).
The Telegraph writes that Walmart's efforts to sell Amazon are back on, and coronavirus has arguably made the supermarkets more attractive as an investment target. It says Apollo global Management, Lone Star Funds and TDR Capital have thron their hat in the ring, but not KKR, which was previously linked with a deal. (The Telegraph)
The FT writes about "how the virus almost knocked UK 'chicken king' Boparan off his perch". It writes: "As the pandemic took hold, bond markets flashed red signals about 2 Sisters and its affiliated companies, prompting questions over their survival… Fears of a financial collapse have now calmed. 2 Sisters benefited from a spike in demand for chicken and packaged foods in lockdown, [and] unexpectedly positive results in June." (The Financial Times £)
After years of trying, Premier Foods has finally found recipe for success, writes The Times. "The coronavirus pandemic has given Mr Whitehouse's efforts an additional push in the right direction. As spending on groceries in Britain has grown at the fastest pace in 16 years, so Premier's sales have risen by a fifth as consumers first turned to family favourites before trying new recipes as lockdown boredom set in." (The Times £)
Nando's, the South African restaurant chain, plans to trial feeding chickens algae and insects as part of efforts to sharply reduce its carbon emissions over the next decade. (The Financial Times £)
A surge in demand for recipe food boxes has prompted Gousto to create a thousand new jobs after doubling sales since the start of the year. (The Times £)
A V-shaped recovery in retailing has lifted overall sales close to pre-pandemic levels (The Times £). Retail sales surged back to pre-pandemic levels as shoppers barrelled out of lockdown in June, amid signs of a return to rapid manufacturing and services growth this month (The Telegraph). Hopes of a rapid recovery in Britain's economy from the coronavirus lockdown have been boosted by a summer rebound in retail sales and the strongest monthly growth in business activity for five years (The Guardian). Overall retail sales have returned to a similar level to before the coronavirus pandemic after two months of increases, official figures show (Sky News).
Simon Smith had a sombre message to deliver. The boss of Upper Crust owner SSP said the pace of the economic recovery in the UK was so slow that, "regrettably", he had to begin a "collective consultation" over job losses. (The Times £)
High street casual dining chains have "no future" after coronavirus, according to the entrepreneur who turned PizzaExpress into the UK's first midmarket restaurant chain. (The Financial Times £)
TV chef Gordon Ramsay has claimed the coronavirus crisis will 'flush away the unwanted' in his industry amid 'very testing times'. (The Daily Mail)
Coronavirus has created a curry crisis on the UK high street, writes The FT. The Indian restaurant trade has been battered by the lockdown despite a growth in takeaways. (The Financial Times £)
Country pubs thrive, but city boozers left crying into their pints. VAT cuts and meal discounts boost larger rural places but are no help for 'ye olde' city spots – now left out and often still shut. (The Guardian)
Amazon is expected to avoid posting its first quarterly loss in five years next week despite earlier warnings over heavy spending, thanks to major gains in users of its one-day delivery service and cloud capabilities. (The Telegraph)
Food fads come and go but Swedish group Oatly's oat-based products are here to stay, writes The FT's Lex column. "Dairy substitutes have exploded in popularity as western consumers seek out healthier, more environmentally friendly options. Almond milk dominates the category in the US, with 70% of the market. But oat milk is the one causing a stir." (The Financial Times £)