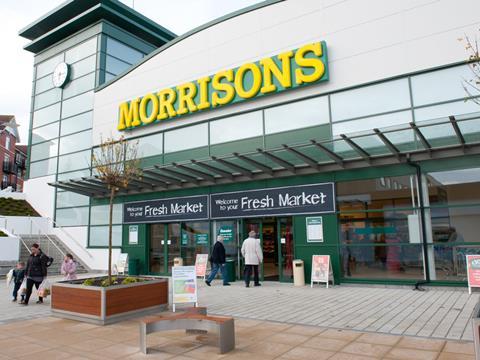 An internal email seen by The Guardian from the legal team at Morrisons allegedly advises buyers at the supermarket to ask for advice on how to "construct arguments that are credible" in demanding payments. The paper says buyers at the supermarket have attempted to secure one-off payments from about 20 suppliers in a potential breach of the GCA. It adds only "a handful" were blocked by the legal team.
The Telegraph carried an 'exclusive' over the weekend that Tesco has abandoned three times as many stores as its rivals. The company stopped work on 62 development sites across the UK in the last five years as it sought to cut costs and turn the business around, according to figures compiled for the paper by Barbour ABI. The Telegraph said it was a "fresh sign" that the space race was over.
It follows a similar story in The Grocer earlier this month from Barbour ABI figures which showed less than a third of the big four's supermarket projects put forward for planning permission over the past five years were getting built.
Fresh from rumours that Amazon is getting ready to trial its Fresh concept in the UK in September, the online giant is reportedly planning to open a drive-through grocery store in Silicon Valley (The Telegraph).
The Sunday Times says Diageo boss Ivan Menezes will this week play down questions from American regulators about allegations that the Guinness maker oversupplied distributors in an attempt to boost its results. The US Securities and Exchange Commission (SEC) is investigating the drinks giant about alleged "channel stuffing", which last week sent shares in the company falling in London and New York. According to the paper, Menezes will say at Thursday's annual results that while it is a serious matter, the inquiry is "unlikely to cause significant disruption".