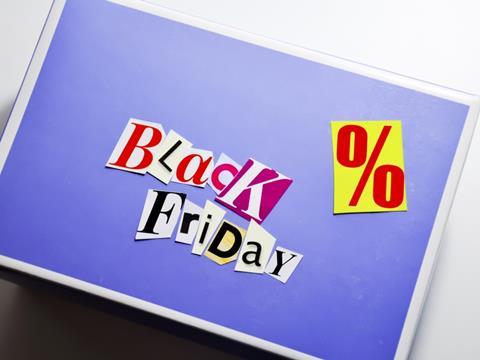 Black Friday turned 'bleak Friday' for bricks and mortar retailers this year as shoppers flocked online to pick up bargains. The number of shoppers visiting retail destinations over the Black Friday weekend sunk by 5.4% year-on-year, according to intelligence firm Springboard. (The Daily Mail)
In the US Cyber Monday was expected to generate $7.8bn in online sales, which would mark an 18 per cent increase year-over-year and the biggest e-commerce shopping day in US history (The Financial Times £).
Retail and technology shares helped carry US stocks to early gains on Monday, as e-commerce companies looked for a Cyber Monday bounce. (The Financial Times £)
Britain is facing the death of the local boozer after official statistics revealed the alarming rate at which small pubs are closing (The Telegraph). More than a quarter of Britain's pubs have closed their doors since the turn of the millennium, according to "shocking" official figures that have prompted fresh calls for the government to step in (The Guardian). More than 10,000 pubs have shut down over the past 10 years, with small local pubs the worst affected as they bear the brunt of rising beer duty and business rates. (The Daily Mail)
British pubs have adapted to a changing society by becoming bigger, serving more food and focusing on tourist hotspots, the Office for National Statistics said on Monday (The Financial Times £). Birmingham has suffered the highest number of pub closures in the country since the turn of the century, according to official data charting the decline of the British local (The Times £). Pubs are employing more people than 10 years ago, despite almost a quarter of them having closed over the same period, official figures show (The BBC).
East London cake company Cake Box reported a jump in sales and earnings in its maiden results on Monday, as customers flocked to a growing number of stores to get their hands on sponge-, cream- and cheesecakes (The Financial Times £). The founders of patisserie chain Cake Box have set their sights on a shop on every high street, from Southampton to Glasgow, selling their range of egg-free, fresh cream treats (The Telegraph). Cake Box, an East London firm which makes egg-free, personalised spongy cakes, has bucked the high street gloom with growing sales and profits as it keeps opening up shops (The Daily Mail)
After five years of effort, the natural pet food manufacturer Forthglade threw open the doors to a new 70,000 sq ft factory, where it hopes to prepare 80 million meals for dogs a year. (The Times £)
Indies lead the way in luring shoppers back to the high street, writes The Telegraph. Indies will buck the high street trend and increase in number by 0.3% between 2017 and 2023, claims research by American Express and GlobalData. (The Telegraph)
A Guardian investigation has revealed restrictions on breaks keeping poultry industry workers living in fear in one US factory. At Sanderson Farms in Texas, workers report being reprimanded for bathroom breaks and increasing pressure to increase productivity. (The Guardian)