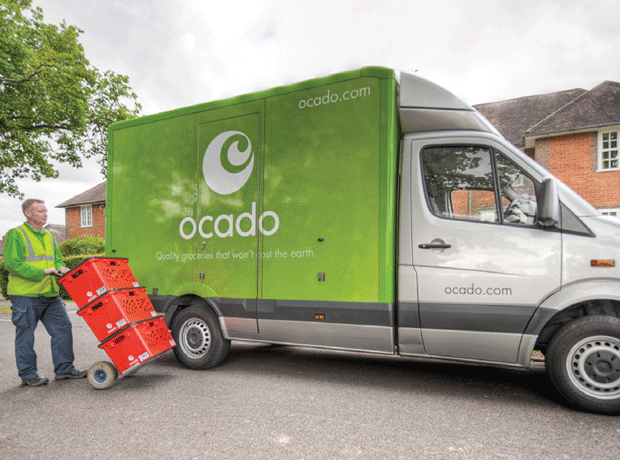 The business pages are, as you might expect, dominated by the desperate battle raging in Greece to save the country's banks ahead of a potential debt default. It's expected to be a torrid day on the stock exchanges across the world, with markets in Asia and Australia already being hit by events in Europe. Things are a little quieter in the world of grocery, however.
The Telegraph reported over the weekend that online grocer Ocado is closing in on a deal with an international retailer which would allow it to expand outside the UK for the first time. The plc revealed earlier this year that it had developed a system to sell its technology to retailers overseas. Ocado is scheduled to post its half-year results later this week but it not expected to reveal any firm details of an international deal.
The newspaper also featured an interview with Tesco FD Alan Stewart on Saturday. Speaking after the supermarket's AGM on Friday, Stewart insisted the group did not need to make an "immediate decision" about asset sales despite sitting on £22bn of debt. The finance chief added that some Tesco shareholders had indicated they were ready to back a rights issue.
C-store owners have invested £162m in the past three months as they prepare to fend off big supermarkets in the war to win over shoppers. Small food shop owners have used their own reserves to help bolster their stores and better cater to customers' immediate needs, according to the Mail on Sunday. Much of the cash injection is to help shops provide wider ranges of food-to-go, such as meal deals, coffee, sandwiches and wider ranges of ready meals, research by the Association of Convenience Stores showed.
Masi Agricola, a seventh-generation family wine producer, is the latest Italian food company to list on the stock exchange as high end food and beverage becomes increasingly popular among consumers (The Financial Times).
Former Asda CEO Andy Bond is set to open 50 Pep & Co clothing shops in just 50 days (Mail On Sunday). He will the first store in Kettering on Wednesday, then after a two-week pause to test the IT system will open another 49 before the end of August in towns across the country.
Discount diners' club Tastecard is set to be eaten up by the owner of Pret A Manger (The Sunday Times). Taste Marketing is about to be bought by Bridgepoint Development Capital, part of the private equity firm which owns Pret, sources close to the deal said.