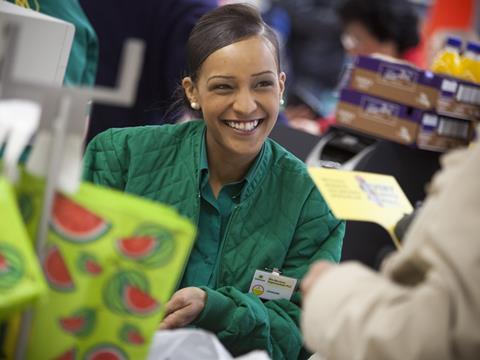 Morrisons has rewarded its staff working under the extreme conditions caused by the coronavirus outbreak by trebling their bonuses. All frontline staff will receive a 6% bonus on their earnings for the entire year, rather than just the weeks affected by the pandemic (The Times £).
Supermarkets have blamed GDPR rules after they were unable to get access to the 1.5m vulnerable people who they promised to priorities with deliveries.The lists was expected to be handed over at the weekend, but it has been held up because of the general data protection regulation, which prevents mass sharing of personal information (The Telegraph).
The UK high streets have suffered their worst month on record in March as shoppers showed little interest in shopping even before the lockdown was announced. Figures from the BDO high street sales tracker show like-for-like sales down 17.9% for the month and instore sales plunging 34.1% (Sky News). This was the worst performance since the firm started recording figures in 2008 (The Times £).
Retailers have hiked the price of cough and cold medicines by 10.7% last week according to data from the ONS. Pet food and paracetamol prices were up by just over 2% while handwash and toilet rolls prices increased only marginally (Sky News). Retailers with a high street presence seem to be the ones hiking prices the most (The Times £).
The first batch of hand sanitiser produced by brewer BrewDog has been refused by a local Scottish hospital for failing to meet medical standards. The brewer and the NHS are now cooperating to improve the formulation on future batches (The Guardian).
The UK is pushing to water down its obligation to recognise valuable EU regional food trademarks for products like Parma ham and Champagne, in a move that risks souring trade negotiations between London and Brussels. (The Financial Times £)
Petcare retailer Pets at Home said it benefited from a surge in demand as pet owners rushed to secure essentials for their animals ahead of the coronavirus lockdown. The company expects increased demand to boost profits in its recently-ended financial year but warned that the uncertianty associated with the pandemic meant it could not provide guidance for the coming year (The Financial Times £, Sky News). The retailer and its vet clinics were designates as "essential" by the government and allowed to remain open during lockdown, however Pets at Home has shut all non-essential parts of the business such as its groom room (BBC).
The coronavirus shutdown has brought swaths of the global economy to a standstill, but for producers and purveyors of condoms and sex toys, business is booming. (The Financial Times £)
Germany has lifted a ban on seasonal farm workers entering the country announcing farms can bring in up to 80k people after warnings labour shortages might hit food supplies (The Financial Times £).
Luckin Coffee has revealed that an internal investigation found hundreds of millions of dollars of sales last year were "fabricated", wiping almost 75 per cent from the value of the company touted as China's rival to Starbucks. (The Financial Times £)