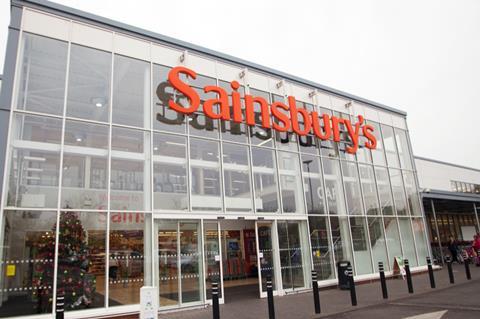 The sales slide at Sainsbury's has worsened, allowing takeover target Asda to leapfrog it as the country's second-biggest grocer (Telegraph £). Sales at Sainsbury's fell 1.8% in the three months to March, cutting its market share to 15.3%, according to closely watched figures from research firm Kantar. It was the worst performer, not only among the big four supermarkets, but also behind smaller rivals including Iceland and Co-op. Morrisons was the only other supermarket chain to record a sales drop in the period, down 0.1% year on year (The Guardian). It is the first time that Asda has surpassed its FTSE 100 rival since 2015, although Sainsbury's still sold more food and drink than Asda, according to Kantar (The Times £).A whopping 13 million households shopped at an Aldi store in the last 12 weeks, according to the latest Kantar data. That's more than shopped at its rival Morrisons, the UK's fourth biggest supermarket (Daily Mail).
The owner of Boots warned it may be forced to close stores and cut jobs after suffering the "most difficult quarter" since its formation in a mega-merger in 2014 (Telegraph £). Walgreens Boots Alliance has slashed its full-year earnings outlook after warning that weak retail sales in both the US and UK had led to the transatlantic pharmacy chain's "most difficult quarter" since its merger five years ago (Financial Times £). Shares in the company, which operates Walgreens and Duane Reade stores in the US and Boots in the UK, fell more than 13% in early trading after it forecast that 2019 profits would be flat rather than increasing 7 to 12% (Daily Mail). Like-for-like retail and pharmacy sales at Boots UK fell by 2.3% and 1.5%, respectively, although Walgreens said that Boots had broadly maintained its market share (The Times £).
Rakesh Kapoor, Reckitt Benckiser chief executive, received a bump of nearly 70% to his pay in 2018, driven largely by performance-based bonuses, taking the total to £15.2m (Financial Times £). The pay rise, which was disclosed in RB's annual report, comes after the group's performance improved following three tough years, which included a damaging cyber attack and more recently manufacturing problems at a baby formula plant. And in a move likely to infuriate shareholders further, Kapoor was handed a pension contribution of £281,163, or 30% of his base salary (Daily Mail).
Moody's has cut French grocer Casino's credit rating even further into junk territory, with the rating agency raising fresh concerns over the retail group's high debt levels and worsening cash flow (Financial Times £). Casino, which has come under attack from short sellers in the past year, saw Moody's downgrade its credit rating two notches to Ba3 on Tuesday, putting the retailer three levels below investment grade.
The race to meet rising demand for vegetarian meals is heating up as Nestle SA unveiled plans to introduce its plant-based burgers across Europe and the US this year (Bloomberg £). Nestle's meatless Incredible Burger will go on sale in supermarkets in Europe under the Garden Gourmet brand this month, starting out in countries including Germany, the Netherlands and Sweden.
"The battle of the plant burger will be hard fought," writes the Financial Times' Lex columnist. "Food groups are looking beyond committed dead cow dodgers for growth. Just 5% of Americans say they are vegetarians, and 3% are vegans. These numbers have changed little in recent years, says Gallup. But many carnivores are cutting down."
Fortnum & Mason is to take its tea to China's doorstep, with the opening in September of its first standalone overseas store in Hong Kong's Victoria Dockside development (The Guardian).
The owner of a coffee chain has called on rivals to follow his lead by banning single-use cups — even though sales fell by a quarter as a result (The Times £). Boston Tea Party, which has 21 branches, said that sales of takeaway coffee fell after it introduced the ban last summer but it was worth the cost to limit the number of cups going to landfill.
Blue Apron announced its chief executive, Brad Dickerson, will resign, shaking up the meal-kit company's leadership following a period of weaker sales (Financial Times £). Mr Dickerson has decided to step down to pursue new opportunities, Blue Apron said after closing bell on Tuesday.
Drinks maker Diageo is offering all new parents six months of fully paid leave in what is believed to be the most generous parental support scheme among the largest firms of the FTSE 100 (Telegraph £, The Times £).
Starbucks will offer eligible employees the chance to have university degrees paid for through a new scheme (Sky News). The Starbucks Degree Achievement Plan looks to create opportunities for employees in the UK to earn their degrees online with Arizona State University.
Sales to restaurants and food service distributors in North America carried potato giant Lamb Weston to a stronger quarter than expected, heating up shares of the $11bn company on Tuesday (Financial Times £).