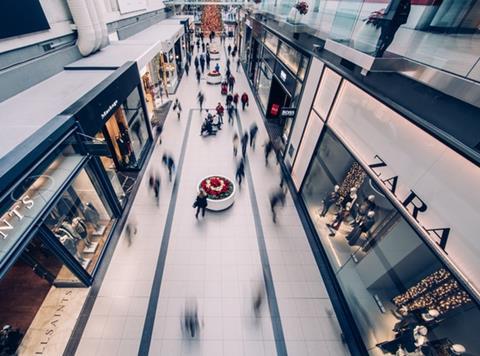 The government is working on a shake-up of planning laws to help to revive struggling high streets. James Brokenshire, the communities secretary, is working on draft legislation that will scrap the need for landlords and retailers to seek consent to change the use of empty or poorly performing shops, bank branches or estate agents to other services, such as cafés and hairdressers. (The Times £)
Clive Lewis, the chairman of fashion chain River Island, is the latest boss to demand reform of the discredited business rates system. He has added his voice to that of prominent retailers who have spoken out, including Tesco chief Dave Lewis and Sebastian James, the boss of Boots. (The Daily Mail)
First it battered Britain's high street retailers with its convenience, low prices and huge range of products. Now the online shopping giant Amazon is moving in on their turf, with a chain of pop-up shops selling everything from food and drink to electronics, beauty products and homewares (The Guardian). Amazon is sponsoring ten pop-up shops across Britain over the next year to give a hundred small online-only brands a physical presence, in an attempt to improve its image on the high street (The Times £). Amazon is launching a programme to help digital businesses find success on the high street, with a series of pop-up stores across the UK (City AM).
Manufacturers are warning that a no-deal Brexit would be "the height of economic lunacy" and must be avoided at all costs. According to a second-quarter outlook from Make UK, the manufacturers' organisation, and BDO, the advisory firm, both domestic and export orders are falling as the artificial boost from stockpiling unwinds (The Times £). Manufacturing firms have warned that a No Deal Brexit would be 'lunacy', as orders made to UK firms continue to weaken (The Daily Mail).
Nimble JD Sports leaves M&S standing in the race for a Footsie listing. JD is set to join the FTSE 100 for the first time, potentially jumping into the spot vacated by its older, and ailing, rival (The Guardian). Easyjet and Marks and Spencer are nervously eyeing the drop ahead of the blue chip list's reshuffle on Wednesday (City AM).
Sports fans drinking alcohol, ordering takeaways and firing up their barbecues were set to provide pubs, supermarkets and off-licences with a multimillion-pound boost this weekend. (The Guardian)
UK consumer loyalty programme Nectar has been criticised by environmental campaigners for making Esso – whose parent company ExxonMobil has been under fire for its track record on climate change – its new fuel partner. (The Guardian)
The Telegraph asks what the future holds for the world's tobacco companies? "Having spent decades fighting tighter regulation that has dragged down smoking rates in well-off countries, the industry now wants you to believe it wants to stub out its cigarettes and focus on less harmful alternatives such as vaping and heated tobacco." (The Telegraph)
A top executive at tobacco giant Philip Morris has hit out at critics of its Mission Winnow Formula 1 sponsorship, suggesting those who see a similarity between its logo and that of its Marlboro brand should "see a doctor". (The Telegraph)
Scotch distilleries fear climate crisis will endanger whisky production. Scotland's whisky-makers reveal they had to halt production in 2018 heatwave because they ran out of water. (The Guardian)
Profit warnings and disappointing sales from US retailers have left Wall Street questioning the financial health of the American consumer, yet executives in many cases blamed their companies' own mistakes, from botched promotions to misjudged fashion offerings. (The Finanical Times £)
The 'Godfather of French retail' Jean-Charles Naouri is betting on troubled Casino pulling through its current troubles as he battles keep control of his indebted empire. (The Financial Times £)
The Times talks to Sukh Chamdal and Pardip Dass of egg-free listed retailer Cake Box on the popularity of its franchise model. Franchising is more popular than ever… There are 935 franchise systems operating almost 49,000 shops in the UK — a record. More than one-third of new franchisees are women, and it is becoming more popular with young people." (The Times £)
The FT interviews Paolo Barilla, one of the three siblings running the family-owned Italian pasta maker, on how it is rethinking a traditional family business as it adapts big changes in diet and lifestyle. (The Financial Times £)
Restaurants panic as Google demands a seat at the table, writes The Times (£). The tech giant's efforts to make it even easier to order food online will put more pressure on eateries' profits.