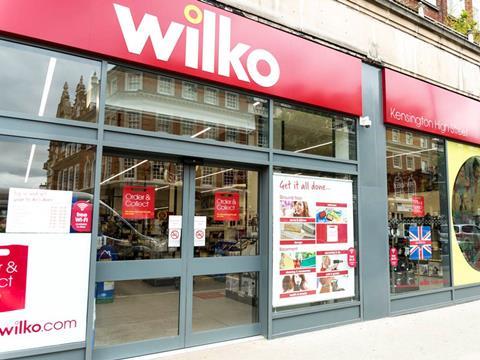 An Anglo-Canadian bidder for collapsed retailer Wilko has criticised administrators PwC, questioning whether the process was "fair and transparent" as pressure grows for the discount chain's future to be settled (Financial Times £)
M2 Capital is teaming up with a controversial property magnate in a last gasp effort to save Wilko. Michael Flacks, founder, chairman and chief executive of Miami-based private equity giant Flacks Group, is understood to be in discussions with the Anglo-Canadian private equity group over building a consortium for the stricken retailer. (Daily Mail)
Administrators at Wilko are investigating the credibility of a private equity firm touting itself as a white knight for the hardware chain. It is understood there are serious doubts about the credibility of M2 Capital, despite the firm saying it could close a deal by the end of today. (The Sun)
Wilko's administrators have halted immediate redundancies for the chain's 12,000-strong workforce amid claims from the staff union that bidders for the business have faced "difficulties" in negotiations (The Times £). Wilko staff have been given a reprieve from job cuts after administrators paused redundancies to assess last minute rescue bids for the chain (Telegraph £). Plans for redundancies and store closures at Wilko have been put on hold as administrators consider two potential last-ditch rescue bids that emerged over the bank holiday weekend (The Guardian). Redundancies among Wilko's 12,500-strong workforce have been suspended while further bids for the collapsed retailer are considered (Sky News, BBC).
The UK government has confirmed a fifth delay to the implementation of its post-Brexit border controls on food and fresh products, as ministers admitted the new regime on EU imports would push up prices (Financial Times £). The introduction of post-Brexit checks on food, plant and animal produce arriving in Britain has been delayed for the fifth time, the government has confirmed, meaning they will not begin until the end of January next year (The Guardian). "'Humiliating U-turn" as post-Brexit import checks delayed for fifth time (Sky News).
Exactly four years after it crashed out of the FTSE 100, Marks & Spencer is on the cusp of staging a dramatic return to the top-flight London index (The Times £). Marks & Spencer will return to the FTSE 100 next month for the first time in four years (Daily Mail). Marks & Spencer is on track to re-enter the UK's list of top-rated companies for the first time in four years amid hopes of a permanent revival at the high street stalwart (The Guardian).
Britain's largest dairy co-operative has found that shoppers are continuing to switch from branded to supermarket own-label dairy products to cut costs as milk prices rose year on year (The Times £). Arla Foods has reduced its annual guidance following a drop in commodity prices and greater demand for supermarket own-label dairy products (Daily Mail).
Shoppers' trust in supermarkets plunges to lowest level since horsemeat scandal. Which? found that less than half of consumers said they trusted the sector to act in their best interest. It comes despite a recent regulator review which cleared food shops of profiteering. (Sky News)
Burger King has been making misleading claims on advertisements about the size of its burgers, according to a group of customers (The Times £). Burger King must face a lawsuit that alleges it makes its Whopper burger appear larger on its menus than it is in reality, a US judge has ruled (BBC).
Retailers on both sides of the Atlantic have warned of a "tsunami of non-spending" as consumers count the pennies amid a global economic stagnation. (The Times £)
Amazon is being threatened with legal action from the US medicines watchdog over the sales of "unapproved" drugs on its online site, as the tech giant faces scrutiny while seeking to break further into the $4tn American healthcare industry. (Financial Times £)
"Why are French supermarkets so, so much better than their British equivalents?" That question was posed recently on social media by Tom McPhail, the self-styled "pensions monkey" once of Hargreaves Lansdown, now with The Lang Cat, the consultancy. Few can rival McPhail's pensions expertise but, here, he was wide of the mark. (The Times £)
Farmers swap fields for high-rises. As agriculture runs out of water and space, is 'vertical farming' about to start feeding the world? (The Times £)