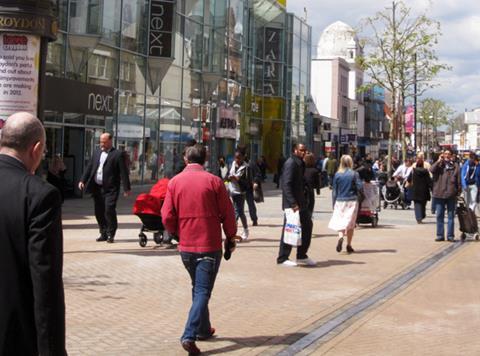 As half-term week draws to a close, a dearth of news in the retail sector leads to a very quiet day in the papers.
The Guardian leads the way with a handful of more general retail stories, including the latest CBI business survey for October. The retail sales data for this month showed growth slowed sharply in recent weeks after a strong September. Along with official figures this week showing UK GDP had eased in the past quarter, it is another indicator that the UK economy is losing momentum.
The latest GfK consumer confidence index also raised concerns that shoppers are more worried about a global downturn (The Guardian). The five-month low on the barometer of consumer mood from the market research group revealed a dip of one point to +2 in October.
The Guardian runs a comment piece congratulating Marks & Spencer and B&Q owner Kingfisher for leading the charge when it comes to boardroom representation by women. The two retailers have "led the way in the battle to increase female representation on Britain's boards", the paper's Graham Ruddick said.
The Times covers the merger of two of Britain's biggest arable farming groups. Greenshields Agri, based in Scotland, has struck a cash and equity deal to take over Agricultural Management Haddington, an East Lothian-based farming and farm management company. It will result in a farming operation with more than 7,000 acres of good quality arable land stretching from Edinburgh to Newcastle.
On the subject of grains, The Financial Times reports on the latest analysis from the International Grains Council which concludes that the world is awash with grains and will continue to see "ample supplies" in the coming season.
In wider retail, The Guardian features Sports Direct CEO Dave Forsey defending the group's use of zero-hours contracts. He argues the vast majority of casual staff valued the flexibility.
Chinese footwear retailer C.banner International Holdings has confirmed it will buy Hamleys for £100m from France's Ludendo Groupe, which has owned the 255-year-old iconic retailer since 2012 (The Guardian).
Finally, that other British institution Harrods has cut dividend payments to its Qatari owners after a drop in turnover from £794m to £769m in the year ending 31 January (The Telegraph). Qatar's sovereign wealth fund, which bought the retailer for £1.5bn in 2010 from Mohamed Al Fayed, still received a £103m pay out, down from £150m last year.