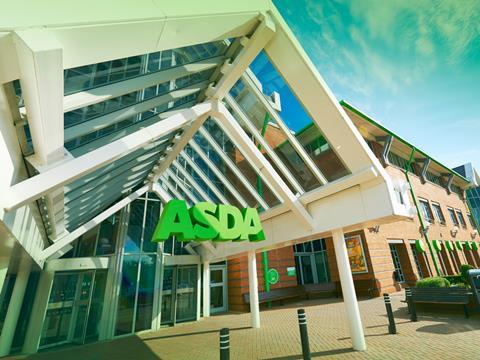 A stock market flotation of Asda by Walmart, its American parent, is "two or three years away", according to Roger Burnley, the British retailer's chief executive. (The Times £)
A lack of a summer heatwave, a royal wedding or a men's football World Cup has been blamed by J Sainsbury for its third consecutive quarterly slide in sales (The Times £). Sainsbury's has reported an acceleration in declining sales despite discounting heavily to woo more grocery customers (Sky News). Sainsbury's said on Wednesday that same-store sales fell 1.6% in the first quarter and warned again that a UK exit from the EU without a withdrawal agreement would be highly disruptive to food supplies (The Finanical Times £).
Supplies of toys and electronics for Christmas could be hit by a no-deal Brexit, the boss of Sainsbury's has warned as he revealed another set of disappointing sales figures (The Guardian). Bosses at Britain's three biggest supermarkets have warned that a potential 31 October no-deal Brexit would be "as bad as it gets" as they build up stock ahead of Christmas (Sky News). The bosses of Britain's two biggest supermarkets warned on Wednesday that an unruly Brexit on Halloween could derail Christmas (The Telegraph). Planning for the new Brexit deadline is "more difficult" because the supply network will be full of Christmas stock, Tesco's boss has warned (The BBC).
A bumper payout for Sainsbury's boss Mike Coupe despite the collapse of a planned merger with Asda is expected to prompt questions at the annual shareholder meeting on Thursday (The Guardian). The boss of Sainsbury's defended his £3.9m pay packet ahead of its annual meeting with shareholders on Thursday as sales at the supermarket giant continued to deteriorate (The Telegraph). Sainsbury's boss Mike Coupe defended his £3.9m pay package as the grocer unveiled a further fall in sales (The Daily Mail).
In May the City had high hopes that under-pressure Sainsbury's boss Mike Coupe would come up with a credible Plan B to show how the supermarket can prosper without Asda after their merger fell apart. Those hopes were squashed almost as quickly as the competition watchdog trampled over its £12bn deal with its smaller rival. (The Telegraph)
Beer, barbecue and burgers are as much a part of Fourth of July celebrations as fireworks and the Stars and Stripes. Today, however, meatless sausages, gluten-free pita chips and canned wine are also on the menu — the latest sign that shifting consumer behaviour is upending the global food and drinks business. (The Financial Times £)
The soaring popularity of plant-based meat substitutes has shone a spotlight on a new star ingredient: the humble pea. The rush to introduce products amid a spike in demand from consumers has led to a scramble to secure supplies. (The Financial Times £)
Global trade is already dominated by the world's major commodities and this shows no sign of changing or slowing down. But buyers and traders are increasingly calling for cleaner, greener commodities, not just to minimise environmental impact but also to bolster and secure clean supply chains. (The Financial Times £)
Boris Johnson's pledge to review the impact of so-called "sin taxes" if, as expected, he becomes UK prime minister this month, has turned a spotlight on whether fiscal policy is effective in changing human behaviour. (The Financial Times £)