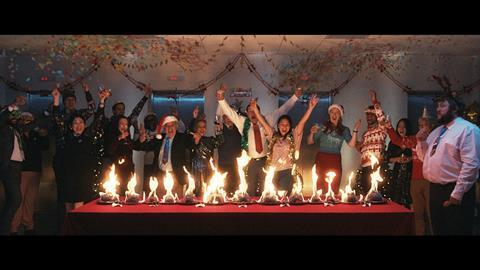 Supermarket prices are rising at their fastest rate since the pandemic struck, adding £15 onto average grocery bill in a further blow for cash-strapped shoppers (The Telegraph).
Shoppers in Britain had to pay more for their Christmas groceries as price inflation jumped to 3.5% in December, according to retail industry figures that showed a sharp rise in the price of beef, savoury snacks and skincare in particular (The Guardian).
Shoppers rushed back to supermarkets for their Christmas shopping with the highest number of visits to shops since the stockpiling frenzy at the start of the pandemic (The Times £).
Tesco outperformed its major rivals during the key Christmas period, achieving its highest grocery market share since January 2018 (The Mail).
The Telegraph opines that supermarkets face uncertain year after a bumper Christmas. "The next 12 months will be challenging for the major grocery chains as inflation and rising costs hit consumers."
The rapid spread of the Omicron variant, new restrictions and the subsequent hit to consumer confidence have ruined a key trading period for hundreds of small businesses set inside Tube stations and other London transport hubs (The Times £).
Britain's high streets are facing another crisis as people work from home instead of travelling into town and city centres (The Telegraph). Figures from Springboard suggest Plan B restrictions and the emergence of omicron brought a halt to the recovery of the high street in the traditionally busier month of December.
A record number of companies are planning to raise prices because of supply chain disruptions and increased raw material and energy costs, a closely watched survey has revealed (The Times £).
Majestic Wine's best-selling region, New Zealand, is under threat from South Africa after a 12 per jump in sales of wine from the Cape over the past six months (The Times £).
A Lex column in The Financial Times (£) takes a closer look at Beyond Meat and it faux fried chicken products. It says "slowing growth and valuation make for an unappetising combination".
Farmers in England will be given taxpayers' cash to rewild their land, under plans for large-scale nature recovery projects announced by the government (The Guardian).