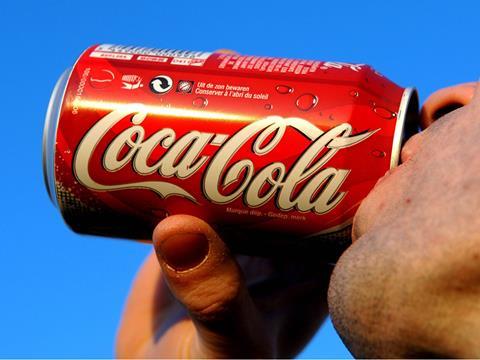 There is plenty of coverage of the bottling mega-deal to create Coca-Cola European Partners this morning.
The Times notes the deal will mean Britain will become home to the world's biggest independent Coca-Cola bottler as the transaction is "structured as a tax inversion to enable CCE to cut its exposure to American taxes". (The Times £)
The FT notes the deal is a "sharp rebukie" for the Obama administration's crackdown to stop US businesses pursuing takeovers that let them escape the country's high corporate tax regime. (The Financial Times £)
The FT's Lex column also muses what the deal means for Coca-Cola itself, writing: "Coca-Cola Company is now deeper in a logistics business that it was trying to de-emphasise… After struggling for years, Coca-Cola Company is finally reporting revenue growth, but the shares remain flat for the year. More tinkering with the portfolio may be ahead." (The Financial Times £)
The impact of an activist hedge fund investor Bill Ackman stepping up his stake in Cadbury-owner Mondelez also gets plenty of column inches.
The FT says Mondelez may need to bite off a bigger chunk out of its costs, following the news. "It is not the first time that Mondelez, and its chief executive Irene Rosenfeld, have faced pressure from activist investors to cut costs", it writes. Early last year, the company allowed Nelson Peltz on to its board to make a case for savings, after he abandoned his public push for the company to merge with PepsiCo's Frito-Lay snack business. (The Financial Times £)
The Telegraph says "the stake raises the possibility of further deal-making among big packaged food makers". (The Telegraph)
The UK high street has endured its worst summer in six years, as volatile weather and the lure of restaurants and holidays kept shoppers away. Underlying sales, which exclude new store openings, slipped by 1.1% in July according to accountants BDO, meaning stores have seen three consecutive months of decline for the first time since 2009. Sales fell by 0.9% in May and 2% in June. (The Guardian)
Dairy farmers are telling consumers not to buy milk at Morrisons, Aldi, Lidl and Asda as the battle over prices spills on to the high street for the second time in three years. Farmers have been protesting in UK supermarkets this week, with more action planned on Thursday night, after three major milk processors – Arla, First Milk and Dairy Crest – all said at the weekend they would cut the price they pay farmers. (The Guardian)
Metro chief executive, Olaf Koch, said further acquisitions could follow after the German retail conglomerate agreed to buy the upmarket food distributor Classic Fine Foods for up to $328m. (The Financial Times £)