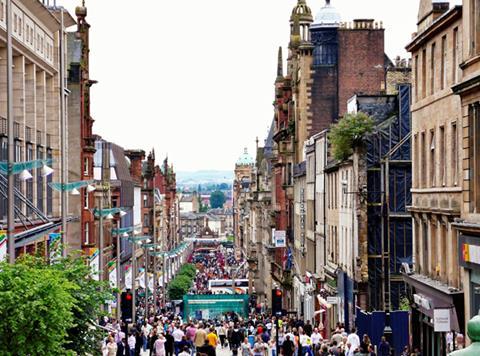 Chancellor George Osborne's plan to change Sunday trading laws gains a lot of traction in all the papers this morning.
The Guardian says the chancellor will allow local authorities and mayors to decide how long large stores can stay open on Sundays, ending national six-hour limit. It would be the biggest shakeup of trading laws since the reforms of the 1990s. Osborne was ready for a fight with religious leaders and unions as he prepares to deliver tomorrow's Budget, according to The Times. The offer to rip up the remaining restrictions would delight big retailers but antagonise corner shops and the religious right, The Financial Times adds. Osborne said there was a "growing appetite for shopping on a Sunday" and that businesses needed the change to ensure that they could compete with online retailers (The Telegraph).
The BBC reports that Weight Watchers International is being eyed for a takeover by an unnamed activist hedge fund. Few details were available, but media reports sent shares in Weight Watchers, which could be valued at about $2bn (£1.3bn), up about 16%.
Sainsbury's has struck a deal with a company backed by former Tesco boss Sir Terry Leahy (The Telegraph). The supermarket is teaming up with Eagle Eye to bring virtual vouchers to its tills, transforming the way it runs promotions.
Marks & Spencer will this week roll out free in-store collection at more than 100 of its Simply Food outlets at the same time rival John Lewis starts charging customers £2 to use its click & collect service (The Telegraph).