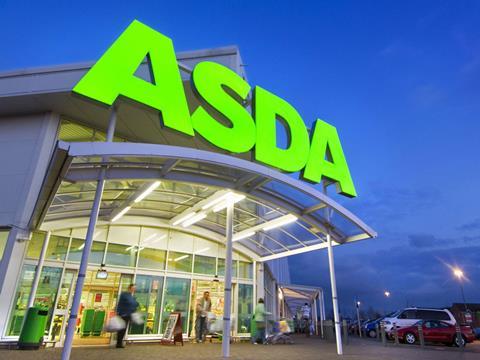 Asda's decision to axe almost 300 jobs at its head office as part of a cost-cutting drive makes the papers this morning. The Grocer reported the story yesterday here. The Walmart-owned company informed 288 affected staff about the cull on Wednesday afternoon, instructing all of those workers to leave their posts immediately (The Guardian). A further 800 staff have had the scope of their job descriptions changed as part of the shake-up. It comes just weeks after bosses announced they were reviewing 18 large UK stores – where 10% of the 3,257 workers could either face redundancy or changes to their working hours, The Mail adds.
The Times publishes an opinion column on the boardroom activity at Reckitt Benckiser. "This week, the pungent whiff of cleaning products around Reckitt's boardroom table must have been stronger than ever after the sudden disappearance of four of its ten-member executive team."
Employers have warned that Britain's blueprint for a post-Brexit immigration policy, outlined in leaked Home Office documents, would be "catastrophic" for some industries, The Guardian writes in a follow-up to its exclusive yesterday.
The Guardian picks up the moves by food giant Mars to battle climate change. The paper writes that the corporate backlash is growing against Donald Trump's withdrawal from the Paris climate accord, with Mars launching a $1bn sustainability plan and an M&M's campaign centred on renewable energy.
The owner of restaurant chains Real Greek and Franco Manca became the latest in the industry to report a slowdown in business as British consumers feel less confident about the economy, The Financial Times reports. The Telegraph adds that Aim-listed Fulham Shore said in a profits warning that reduced levels of trade, particularly in its sites in the London suburbs, had hit sales and that higher costs from the likes of the national living wage and rising business rates had pushed costs up. The group ruled out price hikes prices in the short term in spite of the summer customer lull.
Starbucks has announced that it will be cutting food prices by 50pc in selected stores one hour before closing time (The Telegraph). The coffee chain will offer the discounted food in around 350 of its 800-odd UK branches, which have varying closing times but are typically between 6pm and 10pm. Read the story from last week's issue of The Grocer here.
The former BHS Oxford Street store, which became widely associated with the 88-year-old retailer's collapse, has opened its doors again – with a little bit of help from Kate Moss – as Polish fashion chain Reserved launched into the UK, The Telegraph writes. Reserved is hoping to breathe new life into the BHS shop and appeal to British shoppers by hiring the supermodel, who was a close friend of former BHS owner Sir Philip Green, to front its fashion campaign, the paper adds.