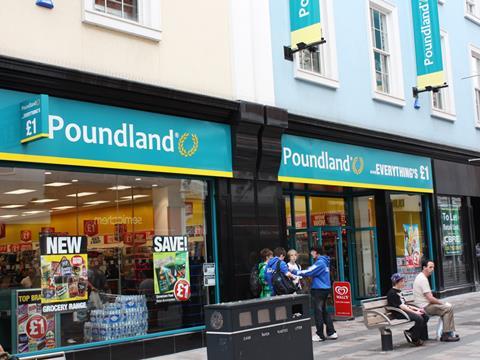 The tussle for Poundland has intensified as US hedge fund Elliott upped its stake in the fixed priced retailer giving rise to speculation that Steinhoff will be forced to up its £600m bid. The Telegraph says it learnt that the activist fund has amassed a 17.5% holding in Poundland through derivatives contracts, making it the retailer's second-largest shareholder behind Steinhoff. "Just as Steinhoff, the South African retailer, might have thought of putting its feet up, along comes US hedge fund Elliott Management to stir up trouble," The Financial Times writes. The paper looks at Elliott's history of post M&A arbitrage, or "bumpitrage", where funds agitate for a rise in bid prices. The Times notes that Steinhoff is also keeping busy on the M&A front, preparing a $4bn bid for America's largest bedding retailer. The South African group is understood to want to buy Mattress Firm Holding, which has about 3,500 stores under the Sleepy's and Mattress Firm brands.
The Sunday Times carries a story that the Canadian Mounties are leading an unlikely £4bn charge on SAB Miller's central and eastern European beer brands. PSP Investments, a Canadian pension fund manager that invests on behalf of the mounted police force, wants to swallow up a range of beers being sold as part of the takeover of SABMiller by AB InBev.
The Telegraph has an interview with Nestlé boss Paul Bulcke who pledged to stay in the "forever" despite the impact of Brexit. He told the paper: "We are 150 years old – many of those years we've been in the UK and we've had good and bad times. When we engage with a country, we are there forever."
The Telegraph also has an interview with Aldi UK MD Matthew Barnes in the Saturday paper. Accompanying the boss on the latest supermarket opening in South Ruislip, the paper says "[Barnes] is easily the smartest man in the bustling store, dressed in a navy pinstripe suit, purple silk tie and immaculately polished shoes." Barnes denied claims that like-for-like sales have turned negative at the discounter, calling the impact of adjacent new stores "good cannibalisation".

Businesses are trying to persuade the government to slow or even abandon its policy to raise the "national living wage" to one of the highest rates in the developed world by 2020 (The Financial Times).
And it wouldn't be the weekend without some news on BHS and Sir Philip Green. The Mail on Sunday says the Pensions Regulator is facing its biggest ever shake-up as MPs launch a sweeping probe into its powers and whether it is currently fit for purpose. The inquiry will consider whether it should be given new teeth to block takeovers, the paper adds. The Serious Fraud Office has narrowed the scope of its inquiry into the collapse of BHS, ratcheting up the pressure on Sir Philip Green as he faces fresh scrutiny over the pension schemes across his Arcadia empire (The Telegraph). The Observer reports that the Green's challenge to bail out the BHS pension scheme just got harder thanks to the cut to interest rates last week to historic lows. "The retail tycoon's bid to bail out the BHS pension scheme, and hold on to his knighthood, could have soared to more than £700m after the Bank of England governor presided over a cut in interest rates last week."