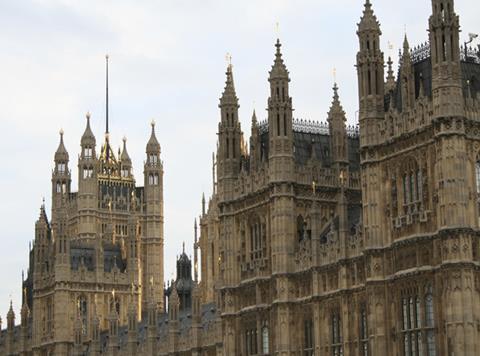 Rishi Sunak will deliver his mini budget today in what the Treasury is calling the Summer Economic Update - Sunak's principal concern is the threat to jobs as the income support schemes, of which furloughing is the largest, begin to be withdrawn from next month (The Times £). Although the economy is starting to open up gradually after its pandemic-enforced quarantining, Sunak has decided it is too risky to wait for his autumn budget to come up with a jobs package to help the heavy concentrations of young people working in the retail, leisure and hospitality sectors (The Guardian).
Wednesday's mini-Budget will see the Chancellor put jobs at the heart of his £2bn scheme to prevent a surge in youth unemployment (The Daily Mail). Chancellor Rishi Sunak will spend £2bn funding hundreds of thousands of "work placements" to keep young people off the dole in his emergency economic update to MPs on Wednesday (Sky News).
The chancellor may also introduce a temporary VAT cut to help the hospitality sector, which has been hit hard in the pandemic (The BBC). The Chancellor is finalising plans for a temporary cut in VAT which is expected to be focused on struggling sectors like hospitality (The Daily Mail).
The cost of taxpayer subsidies for jobs has climbed above £35bn while the value of business loans underwritten by the government has reached £45bn, the latest figures on the impact of COVID-19 show (Sky News). More than a million firms have received lifeline Bounce Back loans since the taxpayer-backed scheme launched in May. On the eve of the Chancellor's mini-Budget, the Treasury revealed banks have now handed £30.4bn to 1.01m small firms (The Daily Mail).
Almost 70,000 small businesses hoping to secure emergency government credit have had their hopes dashed after a banking service said that it could not secure the necessary funds. Tide said that it had frozen lending under the Bounce Back Loan Scheme because third-party funders would not support the scheme. (The Times £)
Pubs and restaurants missed out on a major sales boost during their reopening weekend as trading almost halved from a year earlier, new figures suggest (The Telegraph). UK shopping visits are still only at half the level of last year and the reopening of pubs and cafes failed to deliver a hoped-for boost, according to industry figures (Sky News).
Three pubs in England have been forced to close after customers tested positive for coronavirus following the reopening of bars, restaurants and other parts of the country's hospitality sector at the weekend (The Financial Times £). At least four pubs in England that reopened their doors for the first time on Saturday have been forced to close again after customers or staff tested positive for Covid-19 (The Guardian).
The Telegraph asks if coronavirus break the chain restaurant? The struggles experienced by the casual dining chains during the pandemic are by no means a new phenomenon. (The Times £)
Chinese consumers face a fresh increase in meat prices and an uptick in food price inflation after Beijing suspended imports from a swath of overseas processing plants because of concerns that Covid-19 outbreaks in the plants risked importing the virus back into the country. (The Financial Times £)
The FT has a report on the future of the global beauty business. The pandemic has turned grooming routines and beauty behaviours upside down. But what are the new consumer priorities, AI innovations and products to come out of the antiviral age? (The Financial Times £)