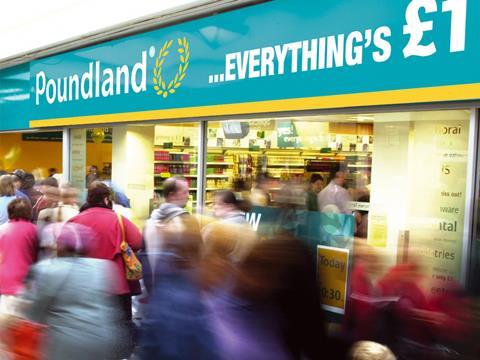 As the UK heads to the polls today, the papers are dominated by the final day of the campaign and the continuing story of the London terror attack. It's looking very quiet when it comes to grocery or retail news.
Profits rose at South African retailer group Steinhoff but its margins were hit by its acquisitive strategy, The Financial Times reports. Revenues also jumped 48% to over €10bn as the Poundland owner retailer pushed on with expansion.
The Mail reports on a TV investigation that found rival supermarkets can offer better value for money than budget retailer Lidl. Channel 4's returning consumer series Supershoppers, which aired on Tuesday night, claimed that a multi-pack of chocolates from Lidl offered shoppers' less value for money than the same packs at Asda and Sainsbury's at the time of filming.
The Mail follows up on the story in yesterday's Times about the amount paid to Tesco boss Dave Lewis to relocate closer to the supermarket HQ. "Tesco boss paid £4.1m is given £142k to move 30 minutes from grocer's Hertfordshire head office," the paper says.
Australian tennis star Thanasi Kokkinakis is facing a court battle with cereal giant Kellogg over his right to use his Special K nickname commercially (The Guardian).
Amazon is planning to expand its lending to small businesses in the US, the UK and Japan, in a direct challenge to the big banks which have historically dominated (The Financial Times).
Sirr Philip Green's troubled retail empire was forced to make close to £130m of writedowns last year due to falling high street property values, loss-making stores and the collapse of BHS (The Telegraph). The Financial Times, The Times and The Guardian all pick up on the sharp decline in sales at Green's Arcadia Group.