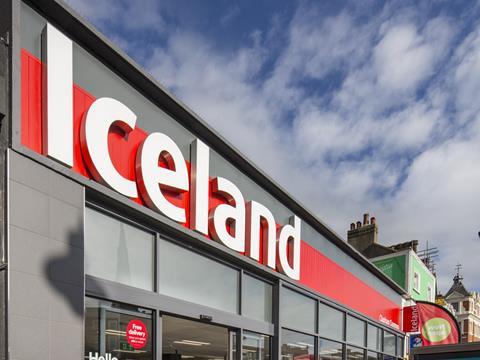 An influential parliamentary committee is investigating why HM Revenue & Customs threatened Iceland Foods with a £21 million bill over a Christmas savings scheme for low-paid staff. (The Times £)
Iceland, the frozen foods chain, has said it plans to challenge a £21m demand from the UK tax authority in a case that raises questions over the enforcement of minimum wage law (The Financial Times £). Iceland is at war with the taxman over an 'idiotic' £48million bill it faces for a savings club and rules asking staff to wear smart shoes (The Daily Mail). The chief executive and founder of Iceland Foods has described a dispute with HMRC over the company's Christmas savings scheme as "just madness" (The BBC).
A last-minute flurry of Christmas Eve shoppers and early bargain hunters helped deliver a bounce in John Lewis sales in the crucial Christmas week, according to fresh figures (The Telegraph). John Lewis has offered a glimmer of hope to the high street gloom after reporting strong sales figures for the Christmas trading period (The Financial Times £). Sales at John Lewis & Partners rose over Christmas, bringing hope that the downturn on the high street is not as bad as many have feared (The Times £). Heavy discounting at John Lewis gave the department store a much-needed boost over Christmas (The Daily Mail). John Lewis has had a strong finish to a rollercoaster Christmas trading period, with a bumper sales fortnight as consumers made a late dash to the shops (The Guardian). Retail chain John Lewis Partnership saw an 11% rise in sales in the last week of 2018 compared with a year earlier (The BBC).
A "Christmas from hell" capped a disastrous year for high street sellers of DVDs and CDs, as the digital revolution fuelled a near-£250m decline in sales of physical copies of films, music, TV shows and video games in 2018 (The Guardian). CD sales fell by nearly a quarter last year as a decline in demand over recent years accelerated amid the rise of digital streaming, industry figures show (Sky News).
The video games sector is now worth £3.864bn, meaning that it is a larger market than video and music combined. (Sky News)
Retail landlords are braced for one of their most challenging winters in recent memory as more high street chains are expected to run into peril, and those that survive push for lower rents and more favourable terms. (The Telegraph)
UK firms are being squeezed by labour shortages, rising prices and a slowdown in sales. More companies than ever before are finding it hard to recruit staff according to the British Chambers of Commerce. (The BBC)
China National Tobacco, the world's largest cigarette maker, plans to list its international unit on Hong Kong's stock exchange, allowing private investors to profit from China's state-run tobacco monopoly. (The Financial Times £)
Buoyant sales at London's The Ivy, Daphne's and J Sheekey have helped Richard Caring's Caprice Holdings to shrug off tough trading conditions that have caused several rivals to collapse in the UK's restaurant sector (The Financial Times £). Tycoon Richard Caring has bemoaned the soaring cost of business rates as profits slipped at his restaurant empire (The Daily Mail).
Low-calorie and artificial sweeteners, increasingly added to drinks and food as the industry responds to pressure to cut sugar, may not help people lose weight and there is not enough evidence on their safety, according to a major new review. (The Guardian)
Concerns intensify over food producers' impact on environment, writes the FT noting that risks lurk in sector that accounts for a quarter of all global emissions. (The Financial Times £)