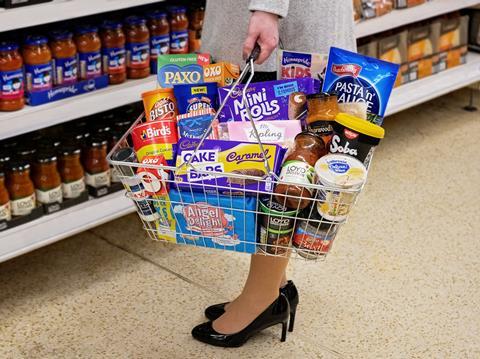 Premier Foods shares jumped to a six-year high this week, as the surge in sales during lockdown looks set to drive its performance this year beyond City expectations.
Premier shares jumped 14.9% to 68.5p on Wednesday, their highest point since 2014.
The jump came as Premier announced its results for the year to 28 March. It said strong trading during the coronavirus crisis had built on 'substantial progress' during the year.
Group sales were up 2.8% to £847.1m, with branded revenue up by 3.9% to £705.6m.
Its core UK revenues were up 4.3% in the year and up 7.3% in the fourth quarter, marking its eleventh consecutive quarter of UK revenue growth.
Premier revealed sales are expected to grow by around 20% in the first quarter of its new financial year, thanks to a flurry of demand for its branded goods.
CEO Alex Whitehouse put the recent jump in sales down to "the country getting back to cooking again".
"Initially we saw people stocking up store cupboards but since then, but as we've been stuck at home, we've seen people expand their repertoire of recipes and all that food volume is going through stores we supply," he explained.
While Premier has undertaken some range simplification and scaled back promotions to ensure shelves remain well stocked, Whitehouse revealed sales of its newer lines outstripped traditional flavours as consumers broadened their culinary horizons.
Premier has hired extra workers and created additional shifts to meet heightened demand during the crisis.
This spike in demand will dissipate through the year as consumer behaviour slowly returns to normal, but will mean Premier is set to exceed current expectations for revenues an trading profit despite incurring additional costs in its supply chain.
Premier's international sales were "disappointing", as revenues fell by 19%, despite progress in Australia and the US for Mr Kipling.
However, Whitehouse said a clear opportunity continues to exist for its brands to grow internationally and Premier has shifted its strategy – employing regional heads in each country replacing its current centralised model – to build its business.
Whitehouse said he expects the international business to "stabilise this year and create the foundations to push on and deliver growth".
He declined to comment on the likelihood of Premier gaining a cash boost form the potential sales of its Hovis bakery brand, in which it retains a minority stake.
The improved sales performance meant Premier posted an annual trading profit of £132.6m, £4.1m ahead of the prior year.
This led to statutory profit before tax of £53.6m and profit after tax £46.5m, both reversing last year's heavy losses.