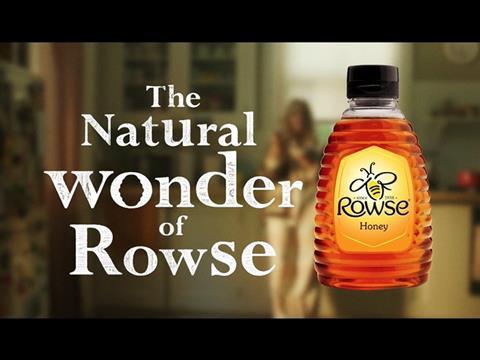 Valeo Foods-owned Rowse Honey made a pre-tax profit of £11.2m in the 15 months to 31 March 2015 thanks to marketing investment and new product development.
Direct year-on-year comparisons are not possible as Rowse changed its reporting period from a December year-end to March following its April 2014 acquisition by Valeo from Wellness Foods.
Revenues for the 15 months to 31 March rose to £117.2m from £85m in the 12 months to 31 December 2013.
Rowse said this represented growth in annualised terms "as a results of the continued investment in customer relationships and new product development".
"Advertising campaigns in both the current and prior years have also increased the awareness of the Rowse brand, which has further benefitted sales growth," the accounts said.
Pre-tax profit rose to £11.2m from £7.1m in the preceding 12 month period.
Gross profit margin increase by one percentage point to 24.6% from 23.6%, though administration costs increased last year due to redundancy and consultancy costs of £750k incurred in restructuring the firm's manufacturing processes.
"The directors consider the company is well placed to take full advantage of the growth in the market and also the increases awareness of the Rowse brand," the director's report states.
Rowse also increased its exports during the period – rising to £757k from £392k, though this still only represents 0.65% of total sales.