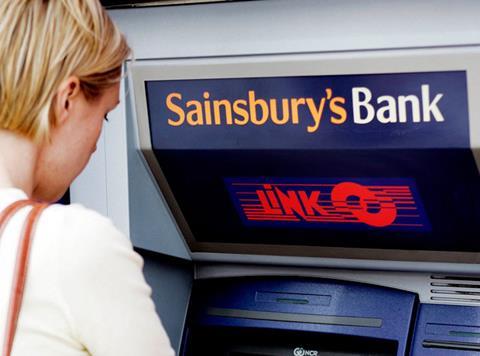 Top story
Sainsbury's (SBRY) has named former Royal Bank of Scotland exec Jim Brown its next chief executive of Sainsbury's Bank.
He will join as chief executive designate on 19 June. He will work with Peter Griffiths for a short handover period.
Brown worked for Royal Bank of Scotland (RBS) from 2015-2017 as chief executive of Williams and Glyn. He was chief executive of Ulster Bank Group from 2011-2015 and chief executive of retail and commercial markets, Asia for RBS Asia from 2005-2011.
Sainsbury's chief executive, Mike Coup, said Brown had "a wealth of experience and a strong track record of leading banks through significant change", which would help him lead Sainsbury's Bank through the next stage of its journey.
Brown said the combination of Sainsbury's, Argos and Nectar, along with Sainsbury's Bank, provided "a real and unique opportunity to offer customers easy access to digitally-led financial services".
Sainsbury's Bank increased customers by 5% to two million and Argos Financial Services increased customer numbers by 6% to two million in the 2018/19 financial year, the statement said.
Some 74% of Sainsbury's Bank customers had a Nectar card and benefited from Nectar points across a range of products, it added. Financial services operating profits decreased to £31m.
The appointment is subject to regulatory approval.
Morning update
Compass Group (CPG) has boosted its presence in the Nordic region with a deal signed with Fazer Group to buy Fazer Food Services for an enterprise value of about €475m.
Fazer Food Services has operations in Finland, Sweden, Norway and Denmark, across several sectors including business & industry, education, healthcare, seniors and defence.
Compass Group expects Fazer Food Services' focus on food and culinary innovation to further strengthen its own offer, and will enable it to create "more compelling and innovative solutions".
The proposed acquisition requires EU Commission competition approval, a process which could take several months
The statement said the two companies shared a clear focus on high quality food, outstanding customer service, and a commitment to sustainability.
The transaction is expected to achieve the Compass's acquisition criteria of returns greater than the cost of capital by the end of year two.
Dominic Blakemore, Compass Group chief executive, said: "Fazer Food Services is a highly regarded food service business in the Nordic region, and like Compass, is focused on high-quality food, culinary innovation, sustainability and great customer service.
"I am excited that, together with our existing colleagues in the region, we will be able to further enhance our customer proposition in the Nordic market."
Christoph Vitzthum, president and chief executive of Fazer Group, said: "We believe Compass will provide a great home for Fazer Food Services. It is a leading food services business with a global reach and a strong purpose.
"Our two companies share similar values with a clear focus on food, outstanding customer service and a commitment to people. Whilst we are sad to see many of our colleagues leave Fazer Group to join Compass, we believe this acquisition will allow Fazer Food Services to achieve its full potential."
On the markets this morning, the FTSE 100 climbed 0.3% in early trading to 7,399pts.
Early risers include Majestic Wine (WINE), up 4.8% at 296.5p, PayPoint (PAY), up 4.7% at 1,104p, Fevertree Drinks (FEVR), up 1.1% at 2,687p, Tate & Lyle (TATE), up 0.8% at 749.6p and PZ Cussons (PZC) climbed 0.8% to 201.5p.
Fallers so far today include Stocks Spirits Group (STCK), OFF 0.8% at 235.5p, Cranswick (CWK), down 0.5% to 2,612,6p, Hotel Chocolate Group (HOT), off 0.4% to 341p and Marks and Spencer Group (MKS), down 0.4% to 219.7p.
Yesterday in the City
The FTSE 100 closed up 0.6% at 7,3575.5pts.
FTSE 100 fallers included PureCircle (PURE), down 1.8% at 275p, Imperial Brands (IMB), off 1.6% at 2,040.5p, Nichols (NICL), down 1.1% at 1,755p and McBride (MCB) closed 1.1% lower at 84p.
Stocks on the up included Ocado Group (OCDO), up 4.7% to 1,165p, following its announcement of its 17m investment in vertical farming firm Jones Food Company and its joint venture to build new tech solutions for vertical farming.
Stock Spirits (STCK) climbed 3% to 237.5p, DS Smith (SMDS), 1.1% to 332.5p, McColl's Retail Group (MCLS), 1.1% to 80.9p and Just Eat (JE), 1% to 596p.