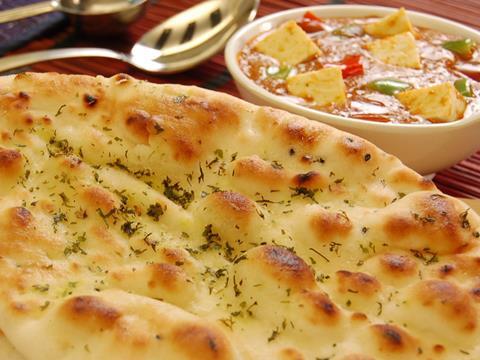 UK-based flatbread supplier Signature Flatbreads is back under family control after a deal to buy out joint venture partner Swiss-Irish bakery giant Aryzta.
The Grocer first broke news of the joint venture, established in January 2015, which saw the Eid family reassume a stake in the naan and tortilla-maker after Aryzta has acquired the whole business for £80m in 2011.
Signature Flatbreads was previously a 50/50 joint venture between Aryzta and Charles and William Eid, whose family founded the business, then known as Honeytop, in 1984 before the brothers took over in 1994.
In a statement announcing the deal, Aryzta said the sale was "consistent with Aryzta's strategy to focus on its frozen B2B bakery operations and exit non-core businesses."
William Eid, joint CEO, stated: "Aryzta helped us to transition from a medium sized business to a larger organisation, employing many hundreds of people.
"As we become a family business once again, we will retain the disciplines required to support our growth, whilst building on our passions and the drive for innovation we have become recognised for. We look forward to an amazing future with our customers, suppliers and with everyone within the business."
Its most recently filed accounts in Companies House Signature Flatbreads UK had grown revenues to £107.3m in the year to 31 July 2017 – an increase of 12.2% year-on-year.
Pre-tax profits were £2.3m during the year after it reported a £1m loss in 2015/16, largely due to £3m of "intangible amortisation". EBITDA more than doubled to £12.8m last year, compared to 6.1m in the previous financial year.
The Dunstable-based manufacturer had revenues of £32.5m in the year up to its 2011 acquisition.
William Eid told The Grocer back in 2015 that he had felt the company was "too big for a family business to take to the next level".
He added then: "Now the company has the systems, infrastructure and resource of a big corporation, but we can bring the passion and entrepreneurial spirit that can sometimes be suppressed in other large organisations."
Last year Aryzta announced wholesale changes to its management team after its first half earnings slumped by more than 30% with the departure of CEO Owen Killian, CFO Patrick McEniff and head of its Americas division, John Yamin.
The group subsequently named Kevin Toland, CEO of Dublin Airport Authority and formerly of food group Glanbia, as CEO, starting in November.