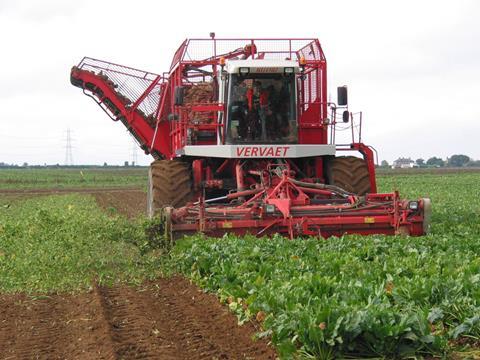 UK sugar suppliers may be feeling bitter over low prices and the pressure health campaigners are putting on their product, but the end of EU quotas in 2017 is increasingly sweetening the outlook for the sugar industry.

EU prices have plummeted in the past two years, down from a peak of €740/tonne in January 2013 to €453/tonne - the lowest since records began in 2006 - as competition increased following the EC's decision to ­abolish the quota regime.

Prices are unlikely to recover short term as a record crop of close to 1.4 million tonnes is expected to be produced in the UK this year thanks to good growing conditions. This will add to already high stock levels, putting more downward pressure on prices, says NFU chief sugar adviser Ruth Digby.

However, John Bason, finance director at British Sugar owner Associated British Foods, believes prices are starting to stabilise, and those who can keep costs down will benefit most from the changes ahead.

BS has been pursuing a "relentless drive" for efficiencies, says Bason. The UK sugar giant, which is the sole processor of the 7.5 million tonnes of sugar beet produced by the UK's 3,600 growers, is targeting zero waste in its processes.

The market can't sustain the current record low prices, agrees Peter Hough, sugar sourcing and business development director at Real Good Food, which owns the Whitworths brand. "There will be more sugar when the quota regime ends but only the most cost-competitive will survive."

Longer-term prospects are "very positive" for the sugar beet sector in the UK, and in Europe as a whole, suggests Digby. Total production and consumption will come back into balance as demand grows, she says, adding that the end of restrictions in 2017 will bring more flexibility, more outlets to sell sugar and more exports.