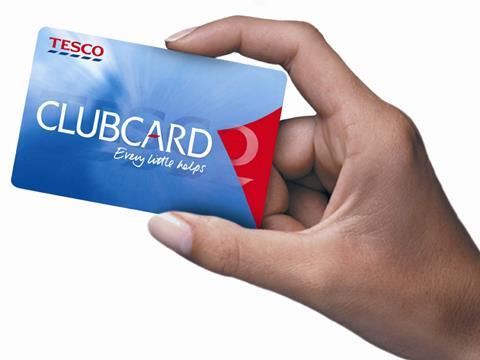 Tesco's (TSCO) data arm Dunnhumby has reported a 9.1% fall in full-year pre-tax profits for the year to 28 February 2015 despite acquisitions driving a 27% growth in revenues.
In new figures that encompass the period Tesco tried to sell the business, group revenues grew from £278.7m to £354.7m, largely thanks to two notable acquisitions during the financial year.
In April 2014, Dunnhumby acquired German advertising technology firm Sociomantic for €134m and in July 2014 it acquired 50% of agent-based modelling firm Sandtable for £1.5m.
Though the acquisitions boosted top-line growth, the enlarged Dunnhumby saw the cost of sales escalate by almost 175%, rising from £29.6m to £81.4m newly filed accounts in Companies House reveal.
This, together with a 46% rise in general administrative costs to over £50m, meant pre-tax profit fell 9.1% from £82.3m to £75.1m.
Dunnhumby said that underlying profit increased by 4% to £94.7m, but underlying operating profit marging declined from 32.7% to 26.7% "primarily due to the greater proportion of lower margin media revenues".
Total dividends - payments to owner Tesco - slumped from £30m last year to just £7.5m.
Tesco announced it was seeking a buyer for Dunnhumby in January 2015, but it officially scrapped the sale plans in October after it emerged over the summer that bidders were not prepared to go close to Tesco's original circa-£2bn asking price. Bids had reportedly dropped to around £700m when Tesco pulled the plug.
Potential Dunnhumby suitors were said to be put off by the lower than expected earnings it delivered last year and concerns over the restructure of its US business.
Since year-end Dunnhumby has restructured its US joint venture with Kroger, Dunnhumby USA to sell assets to Kroger and replace the JV with a new long-term license and service agreement.
Net financing costs increased by £2.3m to £3.6m due to the borrowing incurred on the acquisition of Sociomantic.
Dunnhumby said during the year trading was boosted by the creation of a new joint venture with Future Group in India, the launch of Connect Media in several territories, developing relationships with Panda in Saudi Arabia and Coop in Japan and the signing of a long-term contract with Macy's in the US.