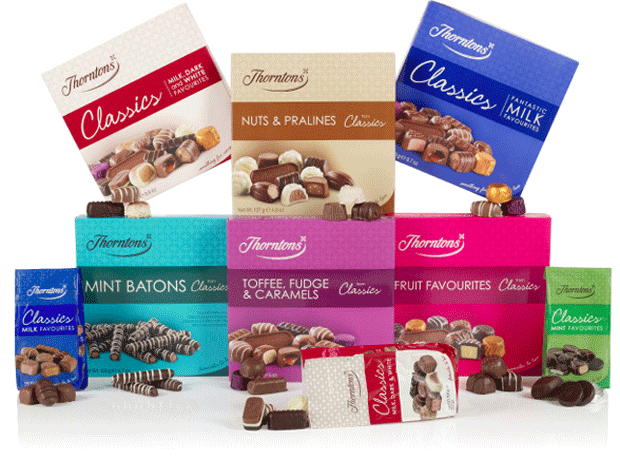 It has been a strange week for the share price of chocolatier Thorntons (THT). The stock had plunged more than 20% since Monday at the close of play yesterday - almost touching 60p (a two-year low) on Thursday afternoon - down from 78p at the start of the week.
And just as suddenly it has performed a volte-face today and has shot back up 11.6% so far to 70.3p – still 10.2% down for the week.
There is almost always a story behind this kind of volatility – a profit warning (Thorntons has had plenty of those), directors coming and going, analyst upgrades or downgrades – but sometimes it is not immediately clear just what is going on.
And the movement at Thorntons seems to be a case in point.
The most obvious clue should lie with the fact the fmcg retailer/supplier is getting ready to post its first-half results on Monday morning. Has there been a leak? Are the numbers worse than feared?
"The company is in close period so there is absolutely nothing coming out of Thorntons which has created this," says Investec analyst Nicola Mallard. "I can only assume people are guessing what the results might be and that they are presuming they might be bad."
However, in its second quarter trading update Thorntons had already announced that sales for the six-month period to 10 January would be 8.2% behind the previous year at £128.2m. And even though the UK commercial sales were disappointing in the second quarter, this was down to two big grocery customers and not across the board. Retail figures also provided a much-needed boost – up 7.8% l-f-l.
Mallard said at the time (January) that the results shouldn't be interpreted as a failure of the group's strategy to shift focus from being a confectionery retailer to a branded fmcg supplier – which after all had seen profits rocket by 60% in the year to 28 June 2014.
And the profit downgrade (down from £9.4m for the FY15 to £6.5m, with £6m of that coming in the first half) from analyst firms such as Investec, which followed the second quarter figures, should have already have been factored into the share price.
So, why the sudden loss in confidence this week – and the sudden rise back today?
Mallard adds the shareholder base at Thorntons is slightly unusual these days and doesn't have the standard institutional investors who would be able to shrug off worries and wait to see what the company had to say.
"It has a lot of private clients and sometimes you get a whisper that something is not quite right followed by the community seeing a fall in the share price and this almost becomes self-fulfilling, creating a downward spiral," she says.
"Sometimes these private client-led businesses lose a lot of value on the back of nothing before then recovering, so there is probably more to that then any analysts saying anything or results being leaked."
Thorntons certainly has form when it comes to volatile swings in the value of its stock. In October, the share price plunged by as much as 12.5% after it announced a double-digit first-quarter sales fall. The company fell to a year-low of 87p in morning, before recovering back to 94.3p by mid-afternoon and climbing back to past 100p days later.
And a pre-Christmas profit warning certainly didn't do any favours for stability, with shares down about 40% since.
Those taking the long view may be able to take more cheer with Thorntons, as all three analysts covering the stock (Investec, N+1 Singer and Charles Stanley) retain 'buy' ratings, viewing it as much under-valued.
But don't bet on those gains made today holding firm come Monday.