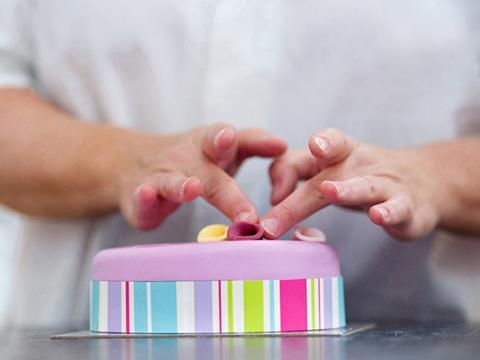 Top story
Finsbury Food Group (FIF) has boosted its top line by 45.8% to £256.2m – and like-for-like sales 6.1% – in what CEO John Duffy said was a "transformational" year.
The cake, bread and morning goods manufacturer also upped its pre-tax profits by 76% to £11.4m in the 12 months to 27 June, with adjusted operating profit rising 20% on a like-for-like basis to £12.4m.
Finsbury said in the preliminary results that the like-for-like sales raise was driven by market share growth in the UK cake business, with an increase in operating profit margin showing the benefits of ongoing investment in capex and overhead management.
"The past year has truly been transformational," Duffy added. "Building on our organic growth, the acquisitions in the period have diversified the group into new channels and widened our customer base. In concurrence, we have invested significantly in the business to ensure long term competitiveness
"With annualised turnover of close to £300m, Finsbury is a diverse bakery group with an ambition to increase shareholder value, identify acquisition opportunities and deliver further growth. Even in the value conscious consumer markets we are operating in, our solid strategy and unwavering vision allows us to look forward to the year ahead with confidence."
Morning update
Stevia producer PureCircle (PURE) revealed its intention to move from AIM and secure a listing on the main market of the London Stock Exchange later this year. It comes at the group posted a rise in sales of 26% to $127.4m in the year ended 30 June as volumes increased 33%. EBITDA also nudged upwards by 2% to $23.1m. The business said there had been a growth in sales across all geographic regions driven by accelerating market adoption of stevia. Chairman Paul Selway-Swift added: "Mainstream market adoption of stevia continues to develop as consumers and F&B producers seek great tasting sustainable natural solutions to help moderate calories in their product consumption."
UK Commercial Property Trust, a Guernsey-based commercial property investment company, has sold a 300,000 sq ft Asda distribution centre in Northampton to Segro for £31m in a swap transaction. The listed group acquired Ventura Park, a multi-let industrial estate in Hertfordshire, in return.
Shares in Finsbury have jumped 7.4% to 109p on the back of the positive annual results, with PureCircle also up 1.9% to 400p so far this morning.
City diary
This week sees AG Barr (BAG) post its first-half results tomorrow, with a trading update to come from Diary Crest (DCG). The rest of the week is looking pretty quiet in terms of company results, but Thursday sees the general meeting at Conviviality Retail (CVR) with the crucial vote to get shareholder approval for the £200m Matthew Clark reverse takeover. The latest Nielsen Grocery market share figures also come out on Friday.