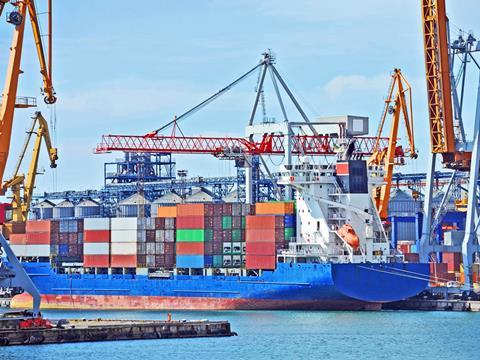 Donald Trump's election victory is set to bring considerable uncertainty to global trade, but UK food & drink exporters are hopeful they stand to benefit – and that the new US administration may even 'fast-track' a post-Brexit trade deal.
While Trump has famously vowed to increase trade protection to safeguard American jobs from cheap imports, the new president-elect is expected to make a point of emphasising the US's continuing 'special relationship' with countries such as the UK.
British exporters, who have faced significant uncertainty since the EU referendum vote in June say they hope this will mean faster progress on a UK/US deal than would have been the case under Hillary Clinton.
"Given the fact that Obama prior to Brexit had indicated that Britain will have to be in the queue to make any deals with America, Trump may fast-track our trade agreement with the US, which is not bad for Britain as a 'special' trading partner," said Rahul Kale, director of international business at Typhoo, adding America was Typhoo's biggest export market.
Clive Black, director at Shore Capital, struck a similarly hopeful note. "At a trade level, Mr Trump's election may indeed bring the UK to the top of the countries with which the USA may wish to do a trade deal," he said.
More generally, Walter Zanre of Filippo Berio said he expected the new president to be "good for business" once the initial market turbulence had died down, with the UK grocery industry set to feel little or no adverse effect.
However, Jeff van der Eems, former CEO of UB International, struck a more cautious note and urged exporters not to lose sight of Brexit or due process required in post-Brexit trade negotiations. "In a narrow fashion, the UK might benefit by helping the country to strike a trade deal quickly with the US – but Britain's biggest trading block is Europe and the country won't want to do anything that jeopardises its trading negotiations with the EU."
The UK currently has a £0.8bn trading surplus with the US for food and groceries, according to the IGD. "Our interests lie in the continuing flow of trade," said chief executive Joanne Denney-Finch.