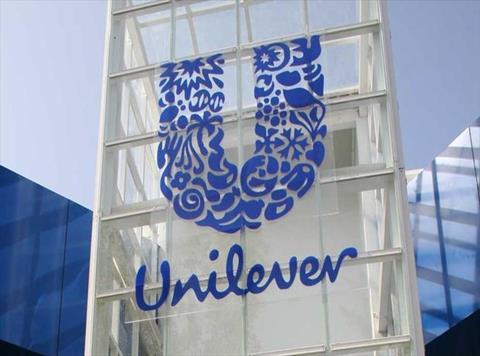 Warning signs were flashing around the consumer goods sector this week as two fmcg players highlighted the impact of mounting costs on margins, even as sales outperformed expectations.
Most notably, Unilever on Thursday warned mounting costs would leave full-year margins flat even as it outstripped City expectations with second quarter organic sales growth of 5%. That marked a marginal slowdown on the first quarter's underlying sales growth of 5.7% to take first half underlying growth to 5.4% for the six-month period, with volumes up 4% and price up 1.3%.
Unilever was boosted by recovery in China and India, with emerging markets up 7.2% in the first half, though North America and Europe declined in the second quarter as it lapped the surge in demand for in-home food and hygiene products during the same period of 2020.
Despite the overall sales growth, underlying operating margin declined by 100bps to 18.8%. This was partly driven by Unilever stepping up investment in brands and marketing campaigns, but gross margin was also 60bps lower due to increasing costs related to raw materials, packaging and distribution.
As a result of these increasing cost pressures, Unilever warned underlying operating margins for the full year were likely to be flat year on year despite underlying growth being on target.
Unilever shares promptly dropped 5.8% to 4,054.5p by Thursday lunchtime to hit their lowest levels since April.
Bernstein noted the conflict between margin-increase and growth-acceleration "remains at the heart of the Unilever debate", with the company's priority of 'competitive growth' not mitigating margin pressures coming through.
Jefferies suggested warnings over cost pressures were "no great surprise", with such updates "the likely flavour of the season" driven by commodity price uncertainties.
It was a similar story for mixers supplier Fever-Tree on Monday, which posted "strong" first-half sales growth despite an inevitable UK slowdown, but said gross margins had been "significantly" hit by elevated global logistics costs.
For the six months to 30 June it posted revenues growth 39% at constant currency, which was ahead of the expectations despite continued Covid restrictions. However, it downgraded full-year gross margin expectations to 44% and EBITDA margin of around 20% – both a reduction on 2020 figures.
AJ Bell said management "can't be blamed for the hit to margins from increased logistics costs any more than they could be taken to task for a change in the weather", but noted it was "sobering" to see Fever-Tree argue that increasing costs of global shipping could be a problem for a medium term.
Fever-Tree shares slumped 7.2% on Tuesday to 2,273p – a three-month low – but had rebounded somewhat on Thursday to trade at 2,344p.