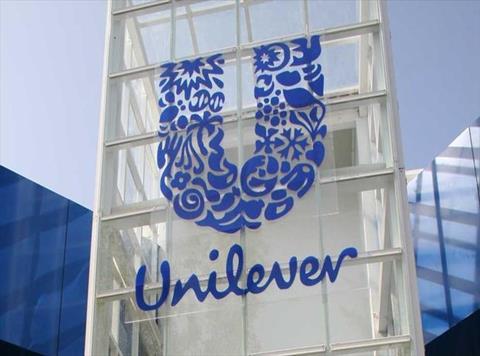 Unilever has refused to raise its £50bn offer for GlaxoSmithKline's consumer health division, effectively drawing a line under the rollercoaster takeover attempt following a chorus of negative feedback from shareholders and analysts.
GSK had already rejected three bids from Unilever, including the latest on 20 December for £50bn, for "fundamentally undervaluing" the business.
The Dove and Hellmann's maker seemed set to put in a higher offer, which analysts speculated would need to be at £55bn or higher, after a statement on Monday morning to the London Stock Exchange branded GSK's consumer health arm "a strong strategic fit".
However, Unilever faced a fierce backlash from investors over the logic of the deal and shares plummeted by more than 10% over Monday and Tuesday, wiping about £10bn from its market value.
In a new statement today after markets closed, Unilever said: "We note the recently shared financial assumptions from the current owners of GSK Consumer Healthcare and have determined that it does not change our view on fundamental value.
"Accordingly, we will not increase our offer above £50bn."
It added: "Unilever is committed to maintaining strict financial discipline to ensure that acquisitions create value for our shareholders. Unilever also reiterates its commitment to continuing to improve the performance of its existing portfolio through its ongoing focus on operational excellence, its upcoming reorganisation and by rotating the portfolio to higher-growth categories.
"We look forward to updating on our performance for Q4, and the full year, on February 10th and continued engagement with shareholders."
A note from Bruno Monteyne at Bernstein earlier today said that even if Unilever were to raise its bid, shareholders would not back it.
On an investor call last night "a torrent of criticism" was aired, he added, along the lines of "what on earth are they thinking" and "how can the board even think…".
"Given the performance of the business over recent years; given this sudden change in strategy and the shareholder refusal to back one of the key pieces of the plan, we think management has lost credibility," Monteyne said.
"We would expect management and board change to be the key topics for the next three to six months."