The UK economy has at last outgrown the crisis. How did the recession change what shoppers buy?
The latest ONS figures last week confirmed a milestone in the UK's recovery: the British economy is now officially bigger than it was before the financial crisis hit in 2008, thanks to a strong growth spurt in the first half of this year. The worst recession in living memory fundamentally changed the way we buy our food and drink. Many consumers turned their backs on the big four and embraced the discounters.
A look at this week's Kantar data shows how much pressure the supermarkets remain under. The UK grocery market grew by just 0.9% in the 12 weeks to 20 July – the lowest level of growth for a decade.
But the recession did not just change where we shop; it also affected what shoppers put in their baskets. So what were those changes and how will habits change again now the economy is in better shape?
The most dramatic and important change has been in the promotions consumers buy into. Over the course of the downturn, supermarkets moved away from multibuy deals in favour of 'save' promotions. The value sales attributable to bogof deals at the big four have fallen consistently, and today they are worth less than a third what they were in the summer of 2010 [Kantar Worldpanel].
The switch away from bogof has had two important effects. First, it has helped drive a significant reduction in household food waste. Between 2007 and 2012, the percentage of household food purchases becoming waste slumped from 22.8% to 18.5% by weight [Wrap]. "Consumers are working hard to reduce food waste by buying smaller quantities and seeking out value that way," says Greencore CEO Patrick Coveney.
Second, the decline of bogof has depressed grocery volumes – and not just as a result of reduced wastage. As shoppers run down household stocks from old bogof deals, they are not running them up again by buying into more deals.
Kantar Worldpanel director Ed Garner believes this is an important factor in explaining the recent low growth in supermarket sales. "If you buy fewer multibuys, then you are not filling up your garage with spare products," he says. If Garner's theory is right, grocery volumes should soon start to recover as the decline in bogof deals starts to bottom out.
As for specific product categories, fresh meat saw particularly obvious changes in shopper habits during the downturn. Sales of the more expensive meats – beef and lamb – fared worse than cheaper pork and lamb. Volumes of fresh beef and lamb fell by 6.3% and 9.9% between 2011 and 2014, while pork fell by just 4% and chicken rose by 3% [Kantar]. As household incomes improve – and promotional activity picks up – beef and lamb should find it easier to compete with rival proteins once more. "The lower-priced proteins have sold best overall, but strong promotions as seen in lamb in 2013 have persuaded consumers to trade up," says AHDB analyst Steven Evans.
Pricey organic products also took a hit in the recession. After years of strong growth, value sales of organic lines slumped 12.9% in 2009 [Soil Association]. Now that the economy is picking up, the outlook is improving – last year, supermarket sales of organic products grew for the first time since the recession, by 1.2% year on year.
But elsewhere, there has been little evidence of consumers trading down. "Contra to previous economic downturns, own-label sales have actually been quite flat – which is counter to what you'd expect. In markets like Spain and Italy the growth in private label has surged," says Kantar Retail analyst Bryan Roberts.
Premium own label thrives
Indeed, premium own label has actually sold much better than value ranges. Value sales of premium tier own-label lines at the big four have risen by about a third since the end of 2008. At the same time, sales of own-label basic ranges are flat or in decline everywhere except Morrisons.
Another counter-intuitive finding is that in contrast to organic, free-range egg sales continued to rise through the recession. "You'd think consumers would say sod the chickens, we'll just buy the cheap stuff. But no, they carried on buying. For a few extra pence they realised they could leave the shop free of guilt," says Garner.
Overall, consumers also remained willing to splash out on quality. "We never saw significant trading down in the recession," says Coveney. "People continued to seek out quality – at the same time as controlling overall spend."
Quality is key
Now that the economy is back on track and wages are rising ahead of inflation again, quality is likely to become an even bigger sales driver. The latest Kantar data points that way – suggesting consumers are splashing out on luxuries. Some of the highest-growing categories include pet treats, sparkling wine and wet/smoked fish.
"As the economy strengthens, I expect to see continued uptrade in premium drink categories such as adult mixers," says Giles Brook, CEO of Vita Coco Europe, and co-founder of Bear. "On the food side, gourmet and artesan products will continue to flourish as people look to impress and experiment at home." He picks out healthy snacking, naturally functional foods, free-from and high protein as areas to watch.
The trend for convenient foods also looks set to grow in importance. Food retail sandwich sales have picked up strongly in recent months and are currently growing at 10% [Nielsen 12 w/e 30 June] – just as lunchboxes, which increased in popularity between 2007 and 2012 as a money-saving option, have gone into decline. Brits packed lunchboxes on 7.6 million fewer occasions in the year to 30 March [Kantar].
In all this, however, it is worth remembering that wage inflation has failed to keep pace with food inflation. Although prices have dropped over the past year, according to the Grocer Price Index, they are still 16% higher than they were in September 2008. Grocery sales are only likely to bounce back in a big way if the current trend of rising wages and falling inflation can be sustained.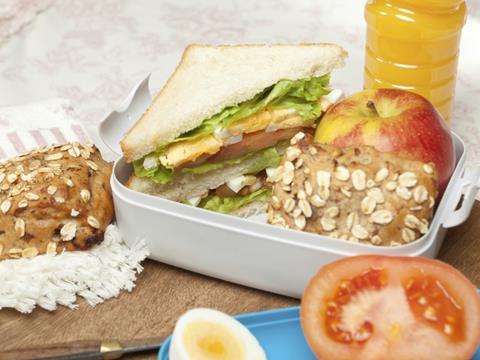 Lunchboxes
The proportion of adults packing their own lunch increased during the recession until 2012, but has now started dropping rapidly. In the four months to the end of March 10.9% fewer people (year-on-year) were making up lunchboxes.
Frozen
Sales of frozen food were rising by 12.1% year-on-year at the end of 2008, but sales were declining by mid-2013 as the horsemeat scandal took effect and are currently growing at a significantly slower rate than chilled.
Organic
Organic had a bad recession, with monthly sales down 9% year-on-year by September 2011 and only recovering to positive territory in March 2013. Driven by big brands like Green & Black's and Yeo Valley, organic hit a growth peak of 12% in October 2013 before falling back in recent months.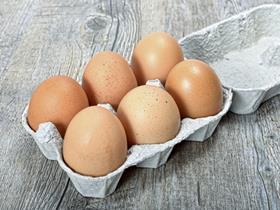 Free range eggs
Shoppers did not turn their backs on free range eggs despite the downturn. Free range's market share rose from 51.6% in the year to July 2007 to 65.2% by 2014 as price per volume went down by 6.5% over that period.
Waste
One key area where shoppers became more savvy was in the proportion of food they waste. The proportion of household food purchases which were thrown away declined from 22.2% to 18.5% (by weight) between 2007 and 2012.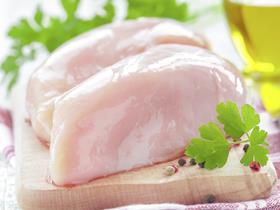 Meat
Beef and lamb volumes have plunged as consumers have become more price focused. Fresh chicken has benefitted from its lower price, with volumes rising by 3% from June 2011 to June 2014, but beef and lamb have fallen by 6.3% and 9.9% respectively.
Bulk buying
Consumers moved towards online bulk buying of nappies and own brand as overall sales in supermarkets and chemists fell by 3% year-on-year in 2013 and volumes dropped by 3.9%. Overall own-label nappy sales have soared 37.3% by value.
Own label
The proportion of own label grocery goods sold has risen from 46.3% in 2009 to 48.2% in 2014. The big four grew their basics range in 2008, but value sales have dropped in 2014 while premium is still growing by 8% year-on-year.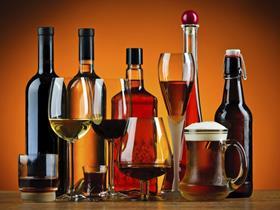 Alcohol
Recent data suggests consumers are beginning to splash out more on alcohol to toast the economic recovery. Beer and lager sales rose by 1.6% for the year to 20 July 2014, while wine sales rose by 2% (and 3.6% for the most recent three months).
Promos
Big four BOGOF sales have dropped by around two thirds since the summer of 2010, while the proportion of multi-buy deals has remained more stable. Promos remain popular - only Asda has cut them as a percentage of outlet turnover since 2010.