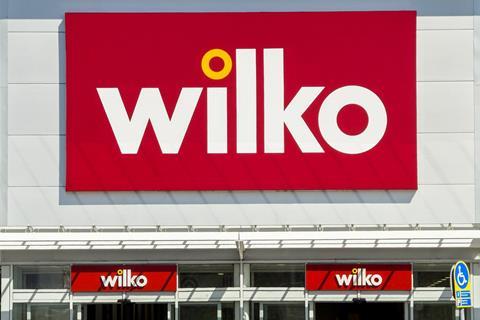 Wilko collapsed into administration with a hole in its finances of well over £400m, including £157.3m owed to trade creditors.
Wilko Ltd owed £411m to unsecured creditors, also including £218.7m in lease liabilities to landlords and £34.8m in intercompany loans, new documents at Companies House have revealed.
A further £25.8m was owed to HMRC, according to a statement of affairs in administration.
A list of the company's hundreds of trade creditors includes fmcg giants Procter & Gamble, owed £8.9m, and Unilever, owed £3.2m.
Another £1m is owed to Mars Petcare, £769,000 to SC Johnson, £540,000 to Nestlé, £395,000 to Ecover and £286,000 to Kimberly-Clark.
GXO Logistics, which provided warehouse services for Wilko's online orders, and halted the service in the run-up to its collapse, is owed £4.4m.
Wilko Ltd is a subsidiary of Wilkinson Hardware Stores Ltd, which entered administration along with its parent last month. The collapse put 400 stores and 12,500 jobs at risk, after failed attempts to find a buyer for 93-year-old discount chain while solvent.
A separate statement of affairs at Wilkinson Hardware Stores Ltd shows it collapsed owing £12.8m to trade creditors.
Wilko.com Ltd, the online operation, owed trade creditors £5.3m.
Demands from major suppliers for debts to be repaid, along with upfront payment for continued supply, are reported to have helped scupper a rescue bid for 300 stores by HMV owner Doug Putman.
The tabled offer was slimmed down to 100 stores before administrators at PwC announced this week the talks had fallen through "due to the inability to reduce central infrastructure costs quickly enough to make a deal commercially viable".
All Wilko stores are due to close by early October as a result, with over 10,000 workers facing redundancy. The job losses are on top of more than 1,500 already announced, while some other Wilko workers are thought to have already left since its collapse.
A carve-up of Wilko's assets has so far seen B&M agree to buy 51 stores, followed this week by Poundland swooping on 71. Both retailers plan to reopen the sites under their own brand, with Poundland promising preferential treatment for former Wilko workers applying for jobs.
In the latest development, PwC confirmed this morning that The Range had agreed to buy Wilko's brand and online operation, offering a reprieve to 36 Wilko digital team members who will transfer to the homeware retailer founded by Chris Dawson. The online operation is expected to recommence once the administration store trading programme concludes in early October. The Range is paying about £5m, according to Sky News.
Property agent CBRE has been selling other Wilko stores, with a portfolio brochure – seen by The Grocer – setting a deadline of 20 September for offers on single or multiple sites. CBRE has not provided a comment on the brochure or its role in the administration process.