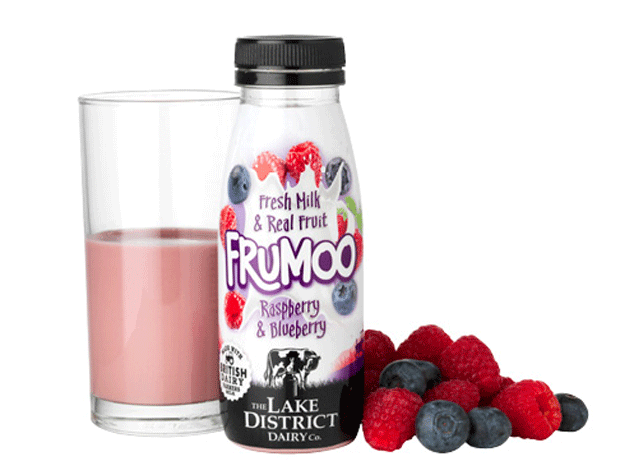 First Milk is looking to bridge the gap between milk shakes and smoothies with FruMoo - a blend of milk and fruit juice.

Made with fresh British whole milk, Frumoo comes in strawberry & blackberry and raspberry & blueberry flavours (rsp: £1.30 for 230ml bottle), and will be merchandised in the fresh milk fixture.

The drinks will go into Tesco stores nationwide from 16 September, and Asda in October. The launch will be backed with consumer sampling and a digital campaign.

FruMoo offered a compromise between milkshakes, which tended to be very sweet, and smoothies, which some shoppers found too acidic and fibrous, said marketing director David Young.

"FruMoo is exactly what consumers are asking for: healthier, new flavour solutions to a category currently awash with artificial flavourings and UHT products," he said.

The product had also proved popular with adults in consumer tests, he added.

A fruit and British milk blend called FruMoo was originally dreamt up and sold in the mults by entrepreneur Maria Leavesley. It was, however, withdrawn from the market last year.

First Milk said it had purchased the FruMoo brand, domain name and Facebook page from Leavesley, but the product itself was different and made to a specific First Milk recipe.

FruMoo will also carry First Milk's Lake District Dairy Co branding, and is part of the dairy co-operative's plan to turn Lake District into a £100m brand by 2015. At present, it is worth £66m, according to First Milk.

Earlier this year, First Milk extended Lake District beyond Cheddar for the first time by launching Quark soft cheese and rebranding from Lake District Cheese to Lake District Dairy Co.