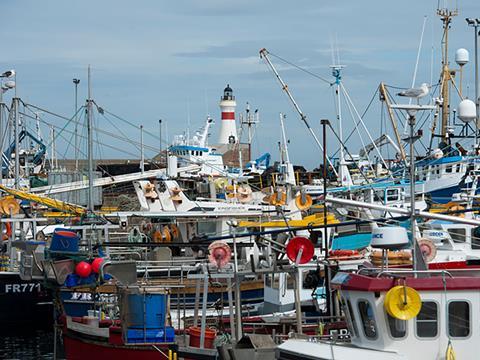 The automatic right of EU vessels to fish in British waters will end under the new Fisheries Bill introduced in parliament today.
The new legislation states the government will be free to negotiate access for foreign vessels to British waters after the UK quits the EU's Common Fisheries Policy in December. It is due to be presented to parliament later today (29 January).
Environment secretary Theresa Villiers said the bill "takes back control of our waters".
But the EU has signalled that access to UK waters will be a key theme in negotiations for a new trade deal.
Luke Pollard, Labour's shadow environment secretary, said the new bill left British fishing vulnerable to the negotiations.
"What this bill does confirm is that the future of fishing will be determined not by this new law but by the EU trade negotiations where fishing access could be sold out for financial services, automotive or aerospace," he said.
Campaigners, meanwhile, are concerned the bill falls short of pledges to protect dwindling fish stocks.
"A clear requirement to set sustainable fishing limits is vital to protect fish populations and work towards ocean recovery, but this is absent from the bill," said Sarah Denman, an environmental lawyer at ClientEarth.
"In addition, key conservation measures to safeguard overfished species will be removed once the UK leaves the EU and will not be replaced in the bill."
Debbie Crockard, MCS senior fisheries policy advocate, said more practical solutions were needed to protect the marine environment.
"It's vital that the fisheries management plans are ambitious and that some of the loopholes which existed in the previous version of the bill have been removed."