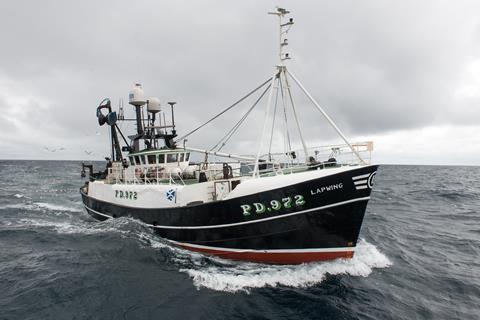 The Marine Stewardship Council has rebutted claims made by a Netflix film that there is no such thing as sustainable fishing.
Seaspiracy – a documentary which launched on the platform last week (26 March) – questioned the efficacy of sustainable certification, accused the fishing industry of exacerbating the issues of climate change and plastic pollution through overfishing and urged people to follow plant-based diets.
The film was especially critical of the MSC, with one contributor – professor of marine conservation at the University of Exeter, Callum Roberts – accusing the organisation of certifying fisheries that had "astounding levels of bycatch". Roberts said the MSC label was not "worth a damn in some cases".
The documentary's director, Ali Tabrizi, also questioned the NGO's independence owing to its funding – 80.5% (£23.6m) of which is drawn from licensing income – and is shown repeatedly failing to secure an interview with MSC to put across the criticism his film makes.
In a statement, MSC said that while it agreed more attention needed to be given to "the crisis of overfishing", some of the claims made in Seaspiracy were "misleading".
It described the film's suggestion of there being no such thing as sustainable fishing as "wrong" because sustainable management had seen certain fish stocks "come back from the brink", such as Patagonian toothfish and Namibian hake.
Responding to the claim that its certification was too easy to achieve and not credible, MSC said: "Only fisheries that meet the rigorous requirements of our standard get certified. Some fisheries spend many years improving their practices in order to reach our standard."
With regard to its track record on bycatch, it said certified fisheries "must provide evidence that they are actively minimising unwanted catch" and claimed it was encouraging and achieving change on this issue.
And on the point of its funding, the organisation insisted it was "entirely transparent about its market-based funding model" and said all its income went back into its operations.
The news comes after a report by the International Seafood Sustainability Foundation – a global coalition of seafood firms, fisheries experts and NGOs – claimed 87.6% of the world's commercial tuna catch had been sourced from stocks with "healthy levels of abundance".
ISSF's Status of the Stocks report found just 9.6% of the total tuna catch was from overfished fisheries, such as the Atlantic Ocean bigeye, Indian Ocean yellowfin and Pacific bluefin.
It estimated the catch of major commercial tuna stocks was 5.3 million tonnes in 2019 – a 2% rise year on year – with 60% of the total consisting of skipjack and a further 28% being yellowfin.
Responding to the latest report, the International Pole and Line Foundation's managing director, Martin Purves, said: "It is important to distinguish between healthy tuna stocks and whether the fisheries catching those tuna are in fact sustainable.
"Many purse seine and longline fisheries in the Pacific have, for instance, been built on the back of harmful fisheries subsidies – an issue that has been called one of 'the biggest threats to our oceans' by the World Economic Forum."
Purves added tuna fisheries could only truly be deemed sustainable once they were free from human rights abuses, provided equal access for small-scale fisheries and safeguarded the livelihoods they support – particularly those of coastal communities.