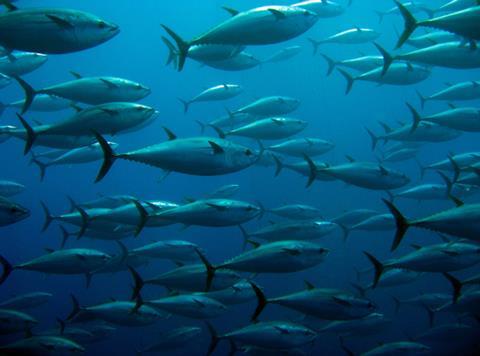 John West owner Thai Union has committed to new sustainability measures to tackle illegal fishing and overfishing.

The new commitment, in partnership with Greenpeace, will also improve the livelihoods of hundreds of thousands of workers through the company's supply chains, the seafood giant claimed today.

Thai Union has agreed to a "comprehensive" package of reforms, including reducing the number of fish aggregating devices (FADs) used globally by 50% by 2020; ensuring independent observers are present on all longline vessels to prevent labour abuse; and implementinng full digital traceability so people can track their tuna back to the vessel it was caught on.

Greenpeace and Thai Union will meet every six months as part of the deal to assess the company's implementation of the reforms, and at the end of 2018 an independent third party will review its progress.

Greenpeace's executive director Bunny McDiarmid said this step marked "huge progress" for oceans and marine life.

"If Thai Union implements these reforms, it will pressure other industry players to show the same level of ambition and drive much needed change," said McDiarmid.

Thai Union CEO Thiraphong Chansiri said the partnership with Greenpeace would "strengthen and enhance" its existing Sea Change sustainability strategy.

This is the latest step made by Thai Union to increase its sustainability standards, following an agreement made earlier this month by organisations including Thai Union and WWF, to launch a Fishery Improvement Project (FIP) to protect fish stocks in the Eastern Atlantic Ocean.

The FIP will ensure the fishery meets MSC standards, and will cover the catches of skipjack, yellowfin and bigeye tuna from purse seine vessels.

A similar step was taken in the Indian Ocean in April, by 17 organisations including Thai Union, Princes and WWF. John West's owner also announced plans for 100% of its branded tuna to be sourced from sustainable fisheries in December, with at least 75% achieved by the end of 2020.

These commitments follow a Greenpeace campaign launched in October 2015 which claimed John West tuna was "unsustainable" and "caught using destructive fishing practices which harm all kind of marine life".

It exposed John West and owner Thai Union for dropping a commitment to ban FADs and renewing calls for the UK to commit to 100% pole-and-line fishing.