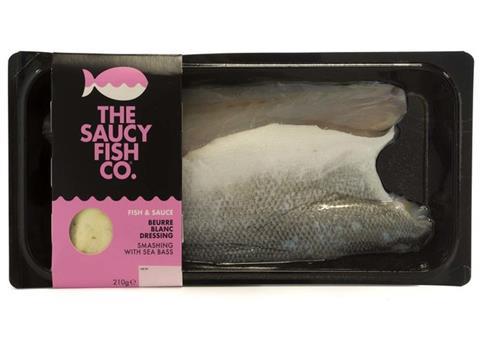 The Saucy Fish Co has continued its international expansion by launching in Belgium.
The Icelandic Seachill-owned brand has secured a national listing with Belgian multiple Delhaize, which will sell four Saucy Fish products exclusively in 808 stores across the country. It follows moves into the US and Australian markets by the Grimsby-based brand last year.
International growth was a core part of the brand's strategy, said international and business development manager Paul Macis, who was "delighted to have this major listing secured with a leading European retailer".
The Belgian range will consist of a new Cod Loin with Beurre Blanc Sauce - exclusive to the Belgian market - in addition to Salmon Fillet with Thai Cuisine Sauce in both 160g and 280g portion sizes, and a Sea Bass with Beurre Blanc Sauce.
The brand - went on sale yesterday (14 September) - will be showcased through a national Delhaize roadshow and supported by print advertising in the retailer's consumer magazine and a Facebook page in French and Flemish. A new dual-language website will also be launched next year.
"Following the success of the brand's other international launches we're very excited to be introducing The Saucy Fish Co to a new market in Belgium," said Kathleen Van Maele, the marketing and product manager at Icelandic Seachill's Belgian sister company Icelandic Gadus.
"Having developed a range of products tailored to Belgian tastes, we're confident the products will be well received and look forward to seeing the brand take off over the coming months."