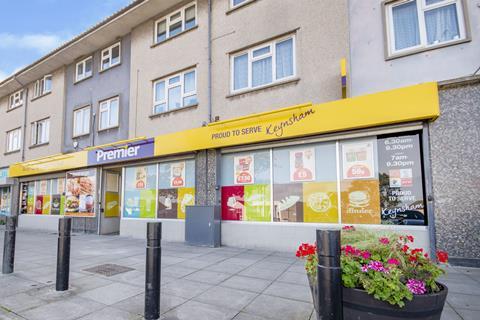 Booker has shaken up its promotional strategy for its Premier retailers, focusing on EDLP and cutting its monthly offers by two thirds.
The wholesale giant told The Grocer the move was a reaction to customer feedback at a "very challenging time".
Premier's promotional leaflet, which changes on a four-weekly cycle, has been reduced from six pages to a double side.
In addition, Booker has lowered its promotional allocation threshold from £750 to £250, allowing smaller retailers to access promotions.
While the overall volume of promotions has reduced, the new strategy has seen 'Mega Deals' increase to seven a month, up from four – one of which is a 'Fresh Mega Deal' on the front of every promotional leaflet.
These have included: Farm Fresh potatoes 2kg for £1, Fyffes premium bananas five-pack for 69p and Farm Fresh strawberries two for £2.
Booker said it had focused the rest of its deals on the "most important core products for convenience stores", which included "footfall driving" products such as Hovis bread at 89p, 15 eggs at £2 and 500g bacon at £3.
Elsewhere, the symbol group has added a buy two get one free on its 21-strong range of Discover the Choice ready meals, alongside access to 25 products from the £10 beer basket, which includes 10x440ml of Carling, Foster's and Strongbow.
"The new approach makes it far easier to switch stock over at the end of each promo cycle," said Premier retailer Samantha Coldbeck. "It's a massive benefit having a smaller rotation of stock. We still need the promotional activity to get people through the door but having the EDLP system is absolutely critical to our sales."
Premier brand director Martyn Parkinson added: "It has been a very challenging time for our customers, and we have made some improvements to help them operate a smooth and efficient business. We have been listening to and following feedback from our Premier retailers.
"These changes mean Premier retailers are offering their communities fantastic value at everyday prices for longer, to help them manage their business. We are confident that these improvements will help grow both sales and profits."