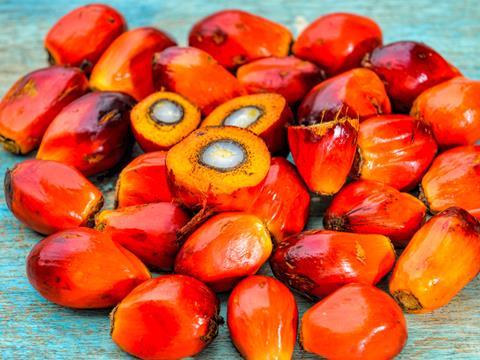 Palm oil prices are down 10% since last week, led by a dramatic sell-offs in the crude oil market.
Global oil prices fell below $35 a barrel on Thursday after the US suspended travel from Europe in response to the coronavirus outbreak. Markets had already crashed earlier in the week on the prospect of a price war between Saudi Arabia and Russia.

The fall in palm oil is reflective of a longer-term decline in the market, down 27% since its peak in January. It was trading at 2,281 Malaysian ringgits per tonne on Thursday, and prices could fall further if crude's relentless sell-off continues.

"The two ride together," says Michael Magdovitz, commodities analyst at Rabobank. "Biodiesel prices fall because crude prices fall, and therefore more demand moves from biodiesel to crude. But the correlation is not 100% for a reason. Vegetable oils are primarily used for food and the food market is still relatively strong."

China is the third-largest importer of palm oil and one of its largest users for food. However, much of its consumption is moving to soy as people increasingly eat at home to avoid the risks of coronavirus.

"If you go to a buffet-style restaurant in China most of that will likely be cooked in palm oil," says Magdovitz. "Whereas at home I would expect people to move more towards soy oil, which is a considered to be a healthier oil.

"If people are eating out less then there will be a decline in food use for palm oil."

Palm prices had been strong prior to the coronavirus outbreak as Indonesia and Malaysia increased their domestic biodiesel programmes. Soy oil also saw price gains as Brazil grew soy's mandatory use in renewable fuels.

"That absorbed a lot of the export so they had relatively less ability to supply the global market," says Magdovitz.