Which? thinks value linked only to loyalty cards is dodgy. Is that fair?
If you don't use a loyalty card, Sainsbury's is now pricier than Waitrose for a big shop, a study from Which? claimed last week.
Is it true? Is that fair? Which? won't say what the 131 own-label and branded products are in its basket, which is updated monthly, but using the Grocer 33, which publishes a constantly changing selection of products on a weekly basis, shows Tesco Clubcard has been saving shoppers £4.15 a week since the start of 2023, a 5.4% discount on the average £75.98 cost of a shopping basket in that period.
Meanwhile Sainsbury's Nectar Prices has saved shoppers even more since its full August rollout: £4.79 a week, a 6.5% saving on the average £72.24 basket.
It's boosting the competitiveness of both retailers. Sainsbury's has offered the cheapest Grocer 33 basket six times since January. Tesco has not done so once. But counting loyalty prices, Sainsbury's would have been cheapest 11 times (or 12 including this week's result) and Tesco seven.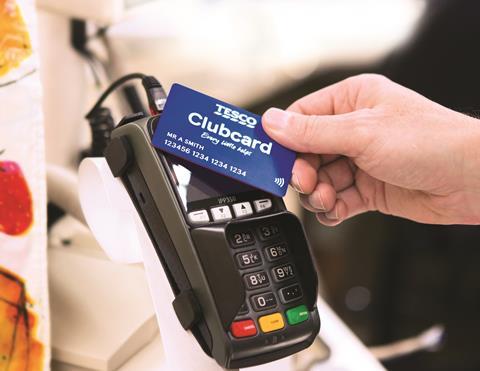 That would mean Asda, which has been cheapest 25 times, would only achieve 13 wins, with Sainsbury's running it a close second.
It shows how competitive Sainsbury's has become – and shoppers are noticing.
"The market share data tells you all you need to know," says Shore Capital director Clive Black. Sainsbury's share stands at 14.8%, up from 14.7% a year ago [Kantar 12 w/e 1 October], with its 9.1% growth rate outperforming the 7.7% market average.
And though Tesco would not achieve as many wins as Sainsbury's, Clubcard savings would make its average ranking 2.2 since January, compared with 3.3 without a Clubcard, while Sainsbury's, since it launched Nectar Prices, would have achieved an average rank of 2.5, compared with its non-Nectar rank of 3.2. But either way, it's definitely not last.
'Dodgy'
Which? says loyalty card prices are "potentially dodgy" – claiming that over a six-month period 29% of 141 loyalty prices were at their 'regular' price less than half the time, making the savings appear more substantial – a result Sainsbury's has put down to inflation.
Sainsbury's frustration with Which's "false" and "insulting" analysis has been exacerbated by its refusal to share the data.
"There is an overwhelming amount of independently verified data showing the great value customers get," Sainsbury's told Sky News.
Which? stands by its research and says it does not share a full list of products because it wants to avoid any attempt to skew the results.
Nonetheless, the research raises a question over measuring value based only on loyalty promotions.
In the case of Tesco, 84.0% of promotions are linked to loyalty. For Sainsbury's, it's 70.1%.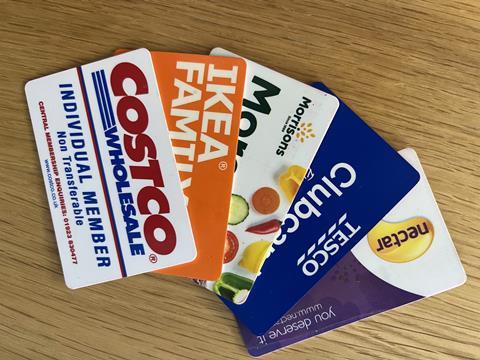 Is there a risk of alienating shoppers who either don't have a loyalty card or don't have it with them?
"People who are not loyalty members are not necessarily going to be frequent shoppers anyway. It doesn't alienate as many customers as you would think," says PwC senior retail advisor Kien Tan.
And it's worth the risk for the "tremendous data", says David Sables, CEO of Sentinel. "They can tell you to an incredible degree of accuracy that people have switched from one product to another and how content they are with that switch."
Tesco has seen Clubcard use soar 14.8ppts in the last year alone to 80% sales penetration in the UK, while Sainsbury's said in July that Nectar Prices had led to a million new customers joining its scheme.
And for Sainsbury's, there is an added incentive: it is finally earning a reputation as price competitive.
"It's a winning strategy to be the best on price," says Sables, "and it's an unusual first for Sainsbury's to be able to make that claim."