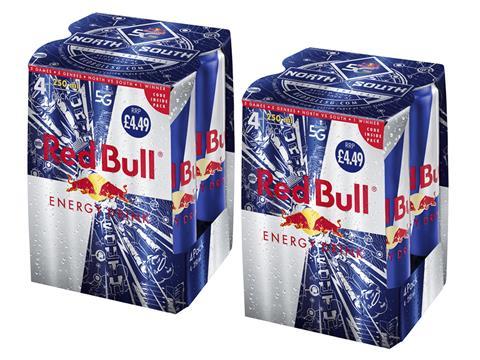 Red Bull is preparing to roll out a promotional four-pack aimed at gamers to push its international e-sports tournament, Red Bull 5G.

Each pack of 250ml cans (rsp: £4.49) is targeted at an audience of 18 to 24-year-olds and will feature a unique code to redeem on Redbull5g.com to unlock exclusive power-ups and in-game add-ons for Hearthstone, League of Legends, Project Cars, Rocket League and Street Fighter V.

The brand will give UK consumers the chance to compete in regional ­contests from 4 August.

A 12-strong team of champions from each region will then compete against each other to win an all-expenses-paid trip to Japan for the global final at the end of the year (with a date to be confirmed).