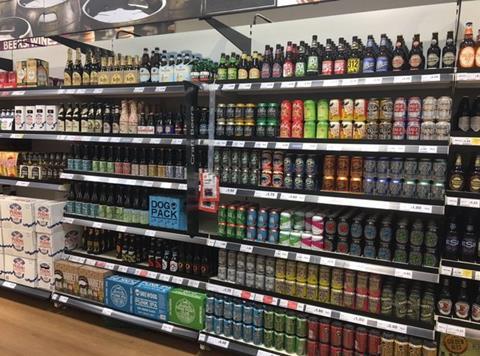 The government has ruled out restricting multibuy promotions in England and Wales after legislation in Scotland led to little or no impact on shoppers' alcohol consumption.
Responding to a Lords Committee report on the Licensing Act, the government said that although legislation banning multibuys on alcoholic drinks, which came into effect in Scotland in 2010, was associated with a decrease in Scottish off-trade wine sales in 2013, other studies had shown "little or no impact".
In fact, it cited PHE research that showed, following the Scottish ban on multibuys, households buying alcohol on more occasions and fewer products per trip.
Welcoming the response, ACS chief executive James Lowman said the convenience sector had "already taken steps to reduce alcohol harm in communities through robust age restriction policies such as building relationships with local Trading Standards and working with organisations like Community Alcohol Partnerships and the Proof of Age Standards Scheme (PASS)".
The ACS would "continue to work to ensure that stores can sell alcohol responsibly" he added.
Meanwhile, the potential introduction of minimum unit pricing across the UK "remains under review", the government said, adding that, subject to the outcome of the ongoing legal dispute over MUP between the Scottish government and the Scotch Whisky Association, it would consider the evidence of its impact once implemented.