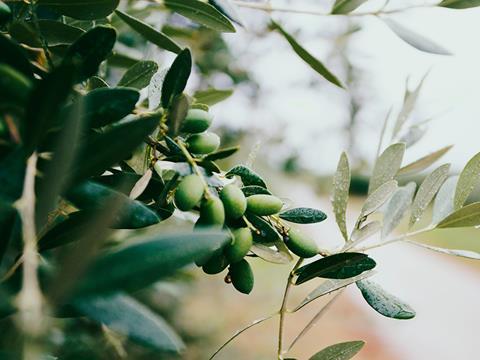 The price gulf between Spanish and Italian olive oil is the biggest it has been in 25 years, according to new analysis by Rabobank.

Italy is facing its worst olive crop in decades, with production down 57% year on year at 185,000 tonnes, the Olive Oil Times reported this week. Adverse weather conditions, including a severe late-winter frost, have added to the woes of farmers already battling the rapid spread of xylella fastidiosa - a disease which has killed millions of the country's olive trees over the past five years.

The shortfall meant prices for Italy's crop were up 30% year on year in January, says Rabobank.

In contrast, Spain is expecting a bumper olive crop, with production set to rise 25% year on year. This is driving down prices for Spanish olive oil.

As a result, Italy's extra virgin olive oil is now over €3,000 per tonne more expensive than Spanish extra virgin oil, Rabobank says, which is the greatest difference in a quarter of a century.

"Italy's woes leave consumers with a choice - pay a higher premium for Italian olive oil or switch to alternative countries or products," says Vito Martielli, senior grains and oilseeds analyst at Rabobank.

"Should they choose the latter, then Spain is likely to benefit most, with its product the closest comparison in terms of quality."

Emerging producer Morocco could also benefit, with demand for its crop predicted to rise by 30% to 40% this year, he adds.

However, Greece and Tunisia are expecting poor olive harvests, which will leave them "unable to take advantage of Italy's shortfall".

Higher prices for Italian olive oil might also prompt some consumers to switch to alternatives such as sunflower oil, Rabobank predicts. "The race to take advantage of Italy's poor harvest is just getting started," says Martielli.