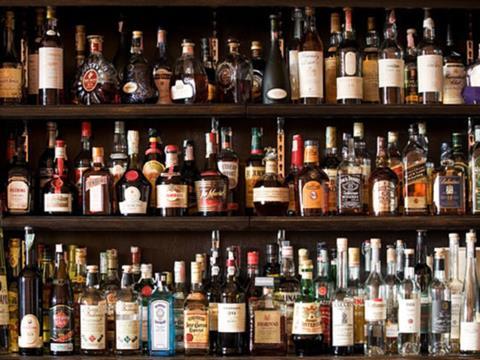 Spirits are running high in the drinks aisle - with a big hike in promotions offered on the hard stuff compared with this time last year.
Spirits accounted for a 24.4% share of total alcohol deals in featured space (such as gondola ends) in the four weeks ending 15 November, up from 17.8% over the same period in 2014.
Diageo appears to be trying to recover some of the 7% year-on-year drop in sales of Pimm's [Nielsen 52 w/e 10 October 2015] after a dud summer by seriously ramping up activity around the brand. Pimm's has almost quadrupled its share of promotional space in the spirits category from 4.4% to 15.9%, taking its share of total booze deals to 3.9%. The brands have been promoting a mix that includes one-litre bottles of Pimm's No. 1 and the brand's growing range of RTDs.
Among other spirit brands to have increased activity year on year are BBFB's Jack Daniel's and Pimm's stablemate Archers, both of which quadrupled their number of promoted lines. Diageo's Gordon's and Smirnoff both follow Pimm's in ramping up activity on newer RTDs, especially pouches Smirnoff Sorbet and Gordon's Cooler.
It's a different story in wine. Tesco is now focusing on low base prices over promotions following an overhaul of its wine offer as part of Project Reset. Wine now accounts for 44% of all alcohol deals, down from 51% a year ago.
Within wine, promotions can be found mostly where sales are down. Brands in growth - such as Hardys and McGuigan - have reduced activity, while Blossom Hill and Lindemans, both in decline, are running more. Wolf Blass, down 5.2% in value [Nielsen], increased its share of total wine promotions from less than 1.0% to more than 4.5%.
"If you're looking at reducing the number of wines on promotion, there's a logical shift in some ways to spirits," says Assosia director Kay Staniland. "They're similar-sized bottles on shelf, you can get a lot more promotions on there, and they're higher value."
In beer and cider, five of the top seven promoted brands - Strongbow, Stella Artois, Foster's, Carling and Carlsberg - cut the number of deals, with Budweiser and Bulmers bucking the trend. The category is also changing its use of mechanics, with straight money-off 'save' deals now accounting for 51% of deals in beer and cider, up from 39.3%, while multibuys are down from 59% to 43.1%.