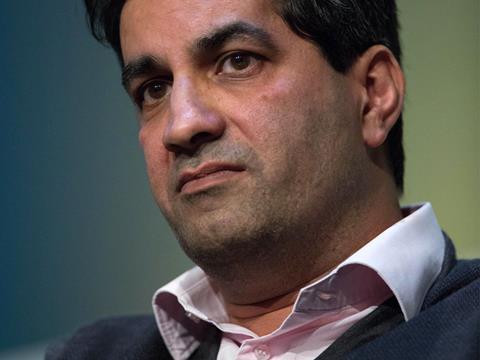 The Commons Environment Food and Rural Affairs Committee has summoned 2 Sisters Food Group owner Ranjit Singh to give evidence over alleged food safety breaches at its factories.

The Committee said today (12 October) it had launched a "short inquiry" into the claims - first uncovered in an ITV/Guardian investigation at the end of September - that staff at a 2 Sisters chicken factory in West Bromwich had been involved in a litany of food safety violations.

Following the "recent reports of malpractice", Efra said the inquiry - which will take place on 25 October - would "look into the role and performance of the regulatory and accreditation bodies in maintaining food standards and food safety". It would also examine the potential ramifications of the allegations made against 2 Sisters for the poultry sector and wider food chain.

The Committee has also called for evidence from the FSA, Red Tractor and the British Poultry Council, in addition to Singh. 2 Sisters declined to comment on the Efra investigation, or whether Singh would actually attend.

Efra Committee chairman Neil Parish said public confidence in domestic food standards was "central to the success of the UK's agri-food industry".

He added: "The Committee has been closely monitoring reports about malpractice at 2 Sisters Food Group, and considers an inquiry into the allegations of food safety breaches at its processing plants to be a matter of urgency.

"We hope that looking into the causes of any breaches will allow 2 Sisters to rectify the situation and put in place safeguards that mean similar incidents do not happen again. It's vital that lessons are learned in our inquiry to inform the wider industry, contribute to higher food standards and restore the confidence in both food and farming across the UK."

2 Sisters halted operations at the West Bromwich site on 1 October after admitting it was "shocked and distressed" at the allegations made in the exposé.

The FSA widened its own investigation into the scandal to 12 2 Sisters sites across England and Wales last week. However, The Grocer understands the supplier's main chicken customers: Tesco, Sainsbury's, M&S, Aldi and Lidl all continue to source chicken from the poultry giant - the UK's largest.

"We receive regular audits at all our English and Welsh sites by the FSA throughout the year, so of course we will welcome our FSA colleagues at any location they wish to inspect in the coming days," said a spokesman for the supplier.