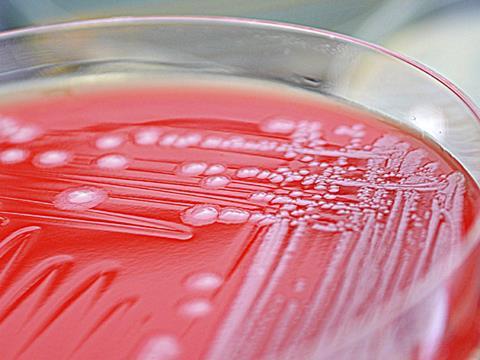 Pressure is mounting on retailers to take action to eradicate campylobacter, after the latest set of Food Standards Agency (FSA) results into the prevalence of the bug showed an increase in contamination.
Cumulative results published today (26 February) from more than 3,000 fresh chickens tested between February and November 2014, found that 73% tested positive for the presence of campylobacter to some degree, up from 70% in the second tranche of survey results published last November.
Some 19% of chickens tested positive for campylobacter with the highest band of contamination (up from 18% in the last results), while 7% of packaging tested positive for the presence of the bug (up from 6%).
The FSA is due to complete its year-long survey this week, with the full set of results expected to be published in May. Retailers and poultry processors are meant to get the proportion of highly contaminated chickens at the end of the production line down to 10% by the end of this year.
While welcoming the publication of a case study today by Marks & Spencer – which highlighted its five-point plan to reduce instances of the bug – and a subsequent reduction in the number of the most highly contaminated birds, the FSA warned that none of the major retailers were currently meeting campylobacter reduction targets.
"We now know it is possible to make positive inroads in the reduction of campylobacter," said FSA director of policy Steve Wearne. "If one retailer can achieve this campylobacter reduction through systematic interventions then others can, and should," he warned.
Wearne added that testing was "putting pressure on retailers to work with poultry processors to do more to tackle campylobacter. We want the industry to reduce the number of the most highly contaminated chickens, as we know this will have the greatest impact on public health," he urged.
As with the FSA's November results, Asda performed the worst in the latest survey update, with 78.9% of 491 samples taken testing positive for some degree of campylobacter (up from 78% in November).
The average of highly contaminated chickens (defined as those who test positive for the bug at a rate of more than 1,000 cfu/g) also rose, from 28% in November to 31.1%.
An Asda spokeswoman said the retailer remained "committed to finding a solution to this problem", but warned there was no quick fix.
"We were the first supermarket to introduce roast in bag chickens, and have decided to move the majority of our range into this packaging, which removes the need for customers to handle raw meat," she added, while work continued to develop technology such as Sonosteam.
"We're doing everything we can to mitigate the risks of contamination but our advice to customers remains the same, don't wash your chicken and if you cook your chicken thoroughly it will kill all traces of the bug," she warned.
M&S saw 72.2% of samples taken testing positive for some degree of the bug (up from 67% in November), but reduced instances of the most highly contaminated chickens from 22% to 20.7%. A spokesman said its plan was "working", with levels down to an average of 5% between November and January.
Retailer
Number of
samples
% skin samples positive for campylobacter (95% confidence interval)
% skin samples
>1,000 cfu/g campylobacter (95% confidence interval)
% pack samples positive for campylobacter (95% confidence interval)

Asda

491

78.9 (75.2 - 82.4)

31.1 (27.0 - 35.2)

13.0 (10.1 - 16.1)

Co-op

274

75.6 (70.2 - 80.6)

16.4 (12.3 - 20.9)

4.4 (2.1 - 7.0)

M&S

103

72.2 (63.0 - 80.7)

20.7 (13.0 - 29.1)

3.8 (0.8 - 8.1)

Morrison's

271

76.2 (71.4 - 80.9)

22.9 (18.0 - 28.0)

13.3 (9.5 - 17.4)

Sainsbury's

451

69.6 (65.4 - 73.7)

14.3 (11.2 - 17.6)

4.0 (2.3 - 6.0)

Tesco

925

68.2 (65.3 - 71.1)

12.3 (10.2 - 14.4)

4.1 (2.9 -5.4)

Waitrose

96

71.7 (62.1 - 80.5)

15.6 (8.5 - 23.7)

6.2 (2.1 - 11.7)

Others[1]

450

76.9 (72.9 - 80.7)

23.2 (19.4 - 27.2)

6.8 (4.6 - 9.2)

Total

3,061

72.9 (71.4-74.5)

18.9 (17.5 -20.3)

6.8 (5.9 - 7.7)