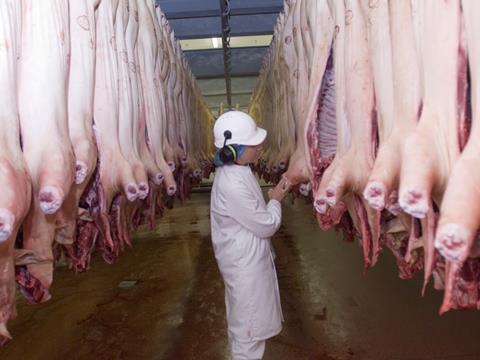 The FSA has defended its meat inspection regime after a Times investigation revealed it had reduced audits in abattoirs and cutting plants by more than 40% during the past six years.

A freedom of information request by The Times claimed the number of inspections undertaken by the regulator had fallen from 2,917 in 2011 to just 1,725 last year as a result of cuts to the FSA's budget.

The reduction, in the context of a spate of recent scandals across the meat sector, was described as "extraordinary" by food safety expert Professor Erik Millstone of the University of Sussex.

But in response, a spokesman for the watchdog insisted there had been "significant changes" to improve the way meat premises were audited. These prevented "a like-for-like comparison between the number of audits conducted now".

Audit numbers had naturally decreased as a result of an overall reduction in meat premises in the UK and following the shifting of responsibility for about 100 Scottish sites to Food Standards Scotland, he added.
Prior to October 2012, slaughterhouse and cutting plants were also audited separately. But after this time these plants counted as a single audit.
"Last year we carried out more than 2,800 audits, partial audits and unannounced inspections at meat plants to verify that food hygiene standards were being met," the spokesman said. "Issues which may pose imminent or serious risk to public health will result in immediate and robust enforcement action being taken."
The FSA also had a permanent presence at all slaughterhouses and had more meat hygiene inspectors carrying out this work than in 2011.