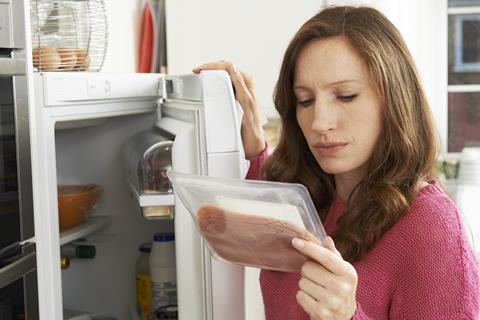 The vast majority of consumers say they are clear about what date labels mean on food, according to the latest Bridgethorne Shopper Index. But the FSA believes many shoppers may be kidding themselves.
Ninety per cent of consumers claimed they understood the difference between 'best before' and 'use by' dates, with fewer than one in five (17%) believing the labels create extra food waste in the home.
However, the FSA was sceptical. "It's clear that people think they understand date guidance, but they are often unsure about what the dates actually mean and how they can make the most of food that's within its 'use by' date," said Kevin Hargin, the body's head of foodborne disease control.
The FSA's own research showed nearly half of people (44%) did not fully understand 'use by' dates and incorrectly considered them a guide rather than a firm instruction. The figure is backed by the latest findings from Bridgethorne, with 30% of shoppers saying they ignored 'use by' dates and ate the food regardless: an attitude most prevalent among those aged 55 and above.
Such findings are why this year's Food Safety Week would aim to help people make their food go further, said Hargin.
From 4 to 10 July, the FSA plans to push guidance on how best to follow food labels and extend the life of food.
The agency will roll out a social media campaign under the hashtag #EatitCookitFreezeit, with recipe videos aimed at better utilising freezers and setting out the fundamental differences between 'use by' and 'best before' dates.
"We know there's also confusion about when food should be frozen," added Hargin. "We believe that empowering people to make more of their freezers will go a significant way towards reducing the amount of food that is thrown away after the 'use by' date."