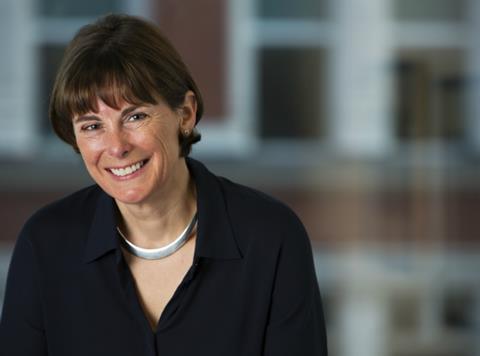 The policies and procedures of Pret a Manger in response to a series of allergen incidents - including the death of Natasha Ednan-Laperouse - have been slammed by FSA chair Heather Hancock.

The teenager died in 2016 after suffering a severe allergic reaction to sesame seeds in a Pret a Manger baguette, which were not listed on the wrapper.

Although the law does not require businesses preparing food freshly on site to label individual products with allergen information, Hancock questioned how "a major food retailer" thought it acceptable "to use the exemption that is clearly in place for small enterprises".

Even more serious, however, was the lack of action taken by Pret in response to several incidents and complaints "about the same undeclared allergen" in the 12 months leading up to the death of Ednan Laperouse.

"Does this look like the behaviour of a responsible major food business?" she told The Grocer.

"Where did the issue get escalated to in Pret and what decisions were made about it? What does it say about food safety culture [at Pret] - either the response on complaints or deciding to put one of the 14 FIR allergens in the baguette recipe in the first place?" she added. As well as calling in Pret for further scrutiny, "obviously", Hancock said the agency would give its full support to Defra boss Michael Gove's upcoming review of food labelling legislation, "which we want to see driven by consumer interests. and where we believe that public health should be top of the list of those interests."

As well as reinforcing with food businesses their duties under the regulatoins, the FSA is midway through a "significant project on recalls because there are too many and too often they are caused by mislabelling of allergens," she added.

Hancock's comments came as Dr Séan Cummings, the coroner overseeing the inquest into Ednan-Laperouse's death, warned of more allergen deaths if Pret and the government failed to take without further action. In his final report, Cummings suggested Pret was using its "local kitchen" business model to "evade the spirit" of food labelling regulations.

He also slammed the sandwich chain for having "no coherent or co-ordinated system for monitoring customer allergic reactions", and said Pret's proposals for future monitoring were "highly inadequate".

"In my view sales of 200 million items, some with expressly commissioned but hidden allergens, require a robust safety auditing system," he said.

Speaking during a debate on the issue at the House of Commons on Monday, parliamentary under-secretary of state at Defra, David Rutley MP, said the department was urgently looking into how it could strengthen the current allergen labelling framework. "The death of Natasha has shone a harsh spotlight on the issue of allergen labelling in particular and whether the current framework is still suitable," he said.

Pret a Manger, which was this week linked to a second alleged allergen death, has vowed to switch to full ingredient labelling on all products.